ACT Annual Dinner 2017
08 November 2017
Grosvenor House Hotel, London

THIS EVENT HAS NOW SOLD OUT
If you would like to be added to the waiting list, please email events@treasurers.org.
The ACT Annual Dinner is the premier networking event in the corporate finance calendar.
Taking place in the elegant surroundings of the Great Room at the Grosvenor House Hotel, this event provides you with a fantastic opportunity to network with your peers whilst enjoying a superb three course meal, fine wine and entertainment in one of the most prestigious venues in London.
Guest speaker: Rt Hon Ed Balls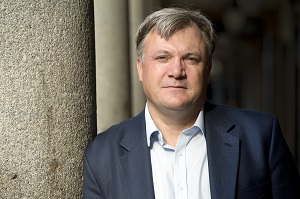 Ed Balls served as Economic Secretary to the Treasury and Shadow Chancellor in a political career spanning over two decades. Away from politics he has found a new audience with a surprisingly successful appearance in Strictly Come Dancing.
After a period teaching at Harvard, Ed returned to the UK and joined the Financial Times as a leader writer. He remained at the FT until then Shadow Chancellor Gordon Brown employed him as an advisor. When Labour entered government in the 1997 election Ed became Chief Economic Advisor to the Treasury. Upon election to Parliament, he became Economic Secretary to the Treasury, continuing his working relationship with Chancellor Gordon Brown.
Read Ed Balls' full biography >
Ed was a central part of the Labour economic plan which was key to the party's success from the mid-90s onwards. He was an architect of policies including the independence of the Bank of England, the national minimum wage, tax credits, and the five economic test for UK entry into the Euro. Throughout his time with the Treasury and beyond he was noted as one of the sharpest, most forceful and most influential economic minds.
When Brown became Prime Minister, Ed was promoted to a full cabinet post as Secretary of State for Children Schools and Families, a role he kept until the 2010 election. In the shadow cabinet he held the education brief before being appointed Shadow Home Secretary and then Shadow Chancellor. However, Ed famously lost his Parliamentary seat in the 2015 election.
Having left politics, Ed has found himself with a new public role. Along with his positions as a Senior Fellow at Harvard and a Visiting Professor at King's College London, his performances on The Great Sport Relief Bake Off and Strictly Come Dancing have revealed a different side. Open, self-deprecating and entertainingly honest, he has been frank about life after politics, his personal passions (including Norwich City FC, of which he is Chairman), and his struggle with a stammer. As well as providing a serious look at areas such as populism, social media and dealing with crises, and an analysis of the economic and political outlook at home and abroad, he also reveals behind the scenes of Westminster, Strictly, and how he marks Ed Balls Day.
Running order of the evening
Drinks reception from 18.30
Dinner served 19.30
Bars close at 02.00
Dress code: black tie
(subject to change)
Photos from the ACT Annual Dinner 2016
Click here to view the full album.
Past speakers

2016 Sebastian Coe
2015 Karren Brady
2014 Jeremy Paxman
2013 Clare Balding
2012 Andrew Marr
2011 Dara O'Briain
2010 Alastair Campbell
2009 Vince Cable
2008 William Hague
2007 Carol Thatcher
2006 Ruby Wax
2005 Jean-Claude Trichet
2004 Niall Fitzgerald / Barry McGuigan
2003 Baron Lamfalussy
Prices
The price for one table (consisting of 10 seats) is £3,500 + VAT.
Venue
Venue address:
Grosvenor House Hotel
86-90 Park Lane
Mayfair
London
W1K 7TN
T: +44 (0) 20 7499 6363
Accommodation
Overnight Accommodation
Exclusive rates for bedrooms are also available for guests attending this event.
Please note that rates exclude VAT and are offered subject to availability at the time of booking.
For further information, contact the reservations team on +44(0)207 012 7629 and quote the promotional code EG4 to obtain the special rate. Alternatively log onto www.londongrosvenorhouse.com, and enter EG4 in the Corporate / Promotional code box, to obtain this special rate.
Our nominated charity
8.4 million people in the UK regularly skip a meal as they can't afford to put food on the table. At the same time, 270,000 tonnes of perfectly edible food is needlessly wasted every year by the food and drink industry.
FareShare saves good food destined for waste and redistributes it to charities and community groups who transform it into nutritious meals for vulnerable people. The surplus food FareShare redistributes is fresh, of a high quality and in date. The charities they work with can be found across the UK.
Last year they redistributed enough food for 28.6 million meals. However, it's more than simply meals. The organisations they supply food to – from breakfast clubs for disadvantaged children, to homeless hostels, community cafes and domestic violence refuges – are places that provide life changing support, as well as lunch and dinner.
By making sure good food is not wasted, FareShare turns an environmental problem into a social solution. They save food and change lives.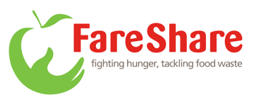 Sponsored by: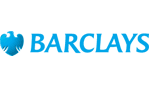 If you have any questions or to add your name to the waiting list, please email the ACT events team or call +44 (0)20 7847 2589.