ACT Annual Dinner 2016
09 November 2016
Grosvenor House Hotel, London

SOLD OUT
The ACT Annual Dinner is the premier networking event in the corporate finance calendar.
Taking place in the elegant surroundings of the Great Room at the Grosvenor House Hotel, this event provides you with a fantastic opportunity to network with your peers whilst enjoying a superb three course meal, fine wine and entertainment in one of the most prestigious venues in London.
If you'd like to add your name to the waiting list, please email events@treasurers.org.
Silent auction: now accepting bids
We will be having a silent auction to raise money for MediCinema during this year's Annual Dinner. Bidding will take place online and to facilitate this there is an auction website. This website is now live and can be viewed by here. Do take a look at the website to find out a bit more about MediCinema and take a look at the auction lots on offer. You can even start bidding ahead of the night.
Guest speaker: Rt Hon Lord (Sebastian) Coe KBE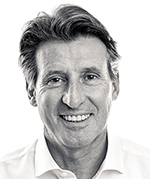 Using his political skills, his strategic know-how and a true passion for sport, Lord Coe won the bid to host the 2012 Olympics in London. Seven years later the Prime Minister thanked him for "lifting our hearts" after organising the most successful Games of modern times. After the games Seb served as chairman of the British Olympic Association and is now President Elect of the International Association of Athletics Federations (IAAF).
Read Seb Coe's full biography
Seb first made his name as one of the greatest athletes of his generation. He set twelve world records over four distances, achieving four golds and three silver medals in the Olympics and European Championships. He tells the story in his autobiography, Running My Life. Talking about the setbacks as well as victories, he shows how he beat the competition by facing down everything in training: "You don't become a champion by turning up and hoping to get lucky."
In speeches Seb takes audiences from his own on-track rivalries to the lessons learned from London - overseeing an enormous infrastructure and logistical exercise in one of the world's great cities. He highlights the need to build a resilient and dependable team, from a variety of backgrounds; to be seen to deliver on your vision (even while under constant scrutiny); and to communicate pre-emptively and leave nothing to chance. Above all, he underlines the age-old proposition that no amount of theorising replaces 'the genius of hard work.'
Before he took on the Olympic role Seb served as an MP, a Government Whip and Private Secretary to William Hague - which provides a variety of anecdotes and insights. He also set up a chain of health clubs and acted as a global advisor to Nike. As incoming IAAF President, he faces new challenges and controversies with characteristic zeal, intelligence and diplomacy unpinned by his unwavering love of sport.
Seb was made a Life Peer, becoming Lord Coe of Ranmore, and has since been appointed a KBE. He received a BBC Sports Personality Lifetime Achievement Award, and was named 'Greatest Briton' in the Morgan Stanley Awards. He also secured the 2017 World Athletics Championships for London. In this case it is only the third largest sporting event on the planet.
Testimonials:
"Highly motivational for our sales team." Zurich
"Seb's content and delivery were truly inspirational. We have never seen such a universal and overwhelming reaction." Deloitte
"It was enthralling. There wasn't a dry eye in the room." Morgan Stanley
"Seb's speech was outstanding, highly relevant to the issues we were debating." De Beers


MediCinema Patron and speaker: Dame Diana Rigg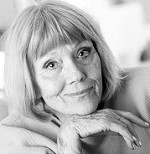 Dame Diana Rigg is an acclaimed English actress. Her career has spanned stage, film and television – winning her a BAFTA, Tony and Emmy award. From the catsuit-wearing, genius spy Emma Peel in the avengers to Countess Teresa di Vicenzo, wife of James Bond, in 'On Her Majesty's Secret Service', she has been part of some of the most iconic brands in film and TV. This continues to this day with her role as the formidable matriarch Olenna Tyrell, Queen of Thorns, in the world wide phenomena that is 'Game of Thrones'. Diana was made a Commander of the Order of the British Empire (CBE) in 1988 and a Dame Commander of the Order of the British Empire (DBE) in 1994. Medicinema is extremely proud to list her as a Patron.
Running order for the evening (subject to change):
Drinks reception from 18.30
Dinner served 19.30
Bars close at 02.00
Dress code: black tie
Prices
Tables are made up of 10 places.
Table: £3,300
Half table: £1,725*
Individual: £340**
* 5 people sat together but we cannot guarantee who will be sitting on the remaining seats
** we cannot guarantee who you will be sat with (even if individual tickets are booked by the same company)
Accommodation
Overnight Accommodation
Exclusive rates for bedrooms & suites are also available for guests attending this event. There are two ways you can reserve a room at Grosvenor House:
Via internet - please go to www.londongrosvenorhouse.co.uk, on the left hand side of the screen you input the date and open 'Special rates & Awards' section where you tick 'Corporate/promotional code', in this window you input code EG4.
On the phone - please call our Central Reservation on 0800 221 222 and quote cluster code EG4
Please note this rate fluctuates as it represents a 20% discount on regular rates for a Superior room and can be booked subject to availability.
Sponsored by: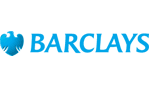 Book your place here and if you have any booking questions, please email the ACT events team or call +44 (0)20 7847 2589.
Past speakers include:

Location