ACT Annual Dinner 2017
08 November 2017
Grosvenor House Hotel, London

The ACT Annual Dinner is the premier networking event in the corporate finance calendar.
Taking place in the elegant surroundings of the Great Room at the Grosvenor House Hotel, this event provides you with a fantastic opportunity to network with your peers whilst enjoying a superb three course meal, fine wine and entertainment in one of the most prestigious venues in London.
Book by 26 May 2017 and save £200 per table.
Individual tickets and half tables will be available for purchase from 27 May 2017.
Sponsored by: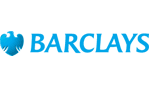 Running order of the evening
Drinks reception from 18.30
Dinner served 19.30
Bars close at 02.00
Dress code: black tie
(subject to change)
Photos from the ACT Annual Dinner 2016
Click here to view the full album.
Past speakers

2016 Sebastian Coe
2015 Karren Brady
2014 Jeremy Paxman
2013 Clare Balding
2012 Andrew Marr
2011 Dara O'Briain
2010 Alastair Campbell
2009 Vince Cable
2008 William Hague
2007 Carol Thatcher
2006 Ruby Wax
2005 Jean-Claude Trichet
2004 Niall Fitzgerald / Barry McGuigan
2003 Baron Lamfalussy
Prices
The price for one table (consisting of 10 seats) is £3,300 + VAT if you book before 26 May 2017. All table bookings after this date are £3,500 + VAT.
Venue
Venue address:
Grosvenor House Hotel
86-90 Park Lane
Mayfair
London
W1K 7TN
T: +44 (0) 20 7499 6363
Accommodation
Overnight Accommodation
Exclusive rates for bedrooms are also available for guests attending this event.
Please note that rates exclude VAT and are offered subject to availability at the time of booking.
For further information, contact the reservations team on +44(0)207 012 7629 and quote the promotional code EG4 to obtain the special rate. Alternatively log onto www.londongrosvenorhouse.com, and enter EG4 in the Corporate / Promotional code box, to obtain this special rate.
Book your place here and if you have any booking questions, please email the ACT events team or call +44 (0)20 7847 2589.