ACT Educational Trust - University prize scheme
The ACT University Prize is provided by the ACT Educational Trust which is a registered charity that provides support to educational projects and funds research in to new treasury qualifications.
It is overseen by Professor David Parrish FCT, Professor of Business Management and Economies at Regents College, London, UK.
The ACT Prize is offered to selected universities with courses that contain treasury related disciplines to promote the treasury profession and to support those working towards a treasury career. The ACT Prize recognises these students' achievements and through this scheme we encourage the relationship between educational institutions and practising treasury professionals. The ACT works with these universities to organise guest lectures hosted by treasury practitioners which provides students with the opportunity to learn from an experienced practitioner.
The ACT University Prize scheme was recently mentioned by Warwick Business School on their website. Click here to find out more.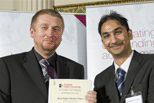 Sheffield Hallam University
2009/10 postgraduate winner
Wasi Baqri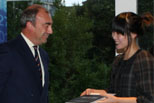 The University of Dundee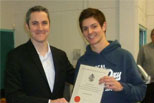 Newcastle University
2009/10 winner
Daniel Thompson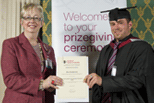 Sheffield Hallam University
2009/10 undergraduate winner
Ben Sanderson
We are currently working with 11 universities across the UK
If you have any questions regarding the ACT University Prize please contact act@treasurers.org.