Celebrating Success 2017

The ACT supports the growth and development of treasury and finance professionals with a progressive learning pathway for treasury qualifications as well as cash management qualifications for those in corporates and financial institutions.
We are delighted to share with you the pass lists for all ACT qualifications taken in 2017. Congratulations to those who have already passed a qualification this year. We wish current students the best of luck in their studies and assessments.
Be sure to revisit this page throughout the year as more students complete ACT qualifications.



ACT qualifications pathway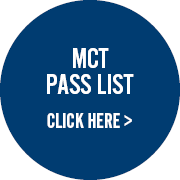 MCT Advanced Diploma (MCT)
MCT is the ultimate treasury qualification and gives learners an holistic view of the commercial and financial challenges facing a business at a strategic level. It is for senior professionals looking to develop their strategic thinking and decisions they are involved in. Results are released in December each year.
View the pass list | Find out more about MCT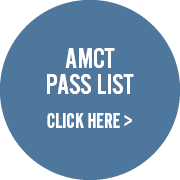 Diploma in Treasury Management (AMCT)
Aimed at those in a managerial or senior operational level, the diploma covers funding requirements of the business and the resources available to support those decisions. Once completed, students achieve the letters AMCT after their name, a mark of treasury distinction.
Assessments results are released in June and December, so please revisit the pass list throughout the year.
View the pass list | Find out more about AMCT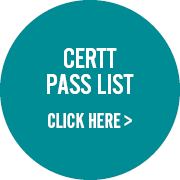 Certificate in Treasury (CertT)
This is the second step on the ACT qualifications pathway, designed to develop the understanding required to enable learners to become fully operational within the treasury function.
Assessments take place in April, July and October, so revisit the pass list throughout the year.
View the pass list | Find out more about CertT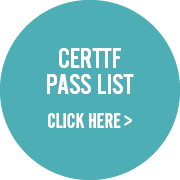 Certificate in Treasury Fundamentals (CertTF)
This course is the first step on the ACT qualifications pathway and introduces learners to all facets of treasury and how it fits within an organisation.
Congratulations to all students who completed CertTF in February 2017. More assessments will be taking place in April, July and October this year, so revisit the pass list throughout the year.
View the pass list | Find out more about CertTF






Cash management qualifications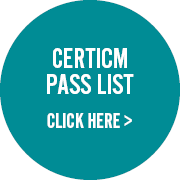 Certificate in International Cash Management (CertICM)
CertICM is the definitive cash management qualification for those in both corporate and financial institutions and provides solutions and best practice approaches for domestic and international cash management. Assessments take place in April and October, so revisit the pass list throughout the year.
View the pass list | Find out more about CertICM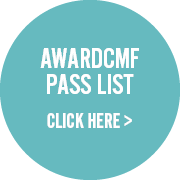 Award in Cash Management Fundamentals (AwardCMF)
This course provides an understanding of the essentials of cash management and working capital and allows those new to the subject to get to grips with fundamental areas before moving onto the CertICM.
Congratulations to all students who completed AwardCMF in February 2017. More assessments will be taking place in April, July and October this year, so please revisit the pass list throughout the year.
View the pass list | Find out more about AwardCMF



Go back to the ACT qualifications pass lists webpage here