Volunteering

There is currently a real need for professionals with finance skills to volunteer.
ACT members have unique skills and financial knowledge, which would be a great asset to any school, club, association or society. Your skills could play an important part in the effectiveness of the objectives and standards of the not-for-profit institution you volunteer in.
Why volunteer?
If you have a few spare hours a month and would like to give something back to your local community you could consider volunteering. But why volunteer?
1. Enables you to contribute and give back to your local community and have a positive influence on your local environment.
2. Enables you to use and develop your existing skills such as presenting, and working with a board which could enhance your own business skills
3. Excellent way to keep you skills up-to-date, especially if you are taking a career break.
How to volunteer as a school governor
SGOSS – Governors for Schools – is a national charity to help schools access skilled and dynamic volunteers who can drive school improvement. It is fully funded by the Department of Education and provides a completely free service matching volunteers with suitable school placements in their local area.
To find out more visit SGOSS.
Case study – Charlie Barling
Describe why you wanted to become a volunteer.
Having sent my children to the local secondary school I wanted to be happy that the system I had chosen supported my children to aspire to what they were capable of. It quickly became an expanded motivation once I recognised and started to better understand some of the broader challenges faced by the education system as a whole. This included the funding aspect and a government determination to drive up standards in education, something I am sure we would all support. I also saw the importance of the school as the bedrock of my local community and it was an opportunity to start to give something back.
What volunteer work do you do?
I am a parent governor at my local secondary school. The school is a beneficiary of funding under the government's Priority Schools Build Programme. Parent governor is one of a number of categories of governor appointment to the governing body which itself has collective accountability in three key areas:

• Ensuring clarity of vision, ethos and strategic direction of the school
• Holding the headteacher to account for the educational performance of the school, it's pupils and of staff
• Overseeing financial performance of the school and ensuring money is well spent (Value for money - "VFM")

Within the governor role I have direct involvement with committees, more obviously Finance where I am immediately able to contribute effectively. Separately, I have found that governors tend to get directly involved in monitoring educational aspects of the school in particular department/school priority areas, e.g. sciences, or maths. Or they may be tasked with a particular area of education provision, e.g. Pupil Premium (separate funding that aims to reduce the gap in attainment for children deemed to be at a disadvantage as they come from less affluent backgrounds). I am currently governor link for both Pupil Premium and also 6th Form. I am also closely involved in the development of our Governor Improvement Plan which has a more strategic focus and will help us to develop the climate for governors to support and challenge the workings of the school.

What do you like about your volunteering role?
In the first instance it challenges you to operate outside an obvious comfort zone. The learning curve is certainly as steep and challenging as it was when I first made a move from a general accounting background into treasury! This certainly contributes beneficially to my own personal development and soI am also getting something back.

I am, for the first time, contributing something directly to community in which I live. I am seeing a different side to a system I generally only see from the perspective of what one sees in the media. I have a much deeper appreciation of the complexities of what it takes to run a school and am much more appreciative that there is a lot to be respected about the teaching profession.

What treasury skills do you use?
It is actually more than just the obvious finance and risk related skills that I am able to apply. Treasury is an area where outcomes of what we do can so quickly impact on a business at many different levels and an appreciation and involvement with very many different aspects of commercial business enables you to look at things more in the round. This skill, supported by experience, has certainly been beneficial in the context of a school governance environment.

Effective governance and leadership are core within the inspection framework operated by the Office for Standards in Education (Ofsted). Governing bodies are expected to demonstrate an ever increasing mix of skills and expertise, e.g. finance, brokering, communication and even networking, above and beyond some of the accepted skills of education and general management. Governing bodies are no longer the preserve of a few interested parties who tend to lead strategic planning and influence decision making. Understandably there is a drive to recruit skills deemed relevant to improving effectiveness, enhancing transparency and accountability. These are very similar to challenges treasurer's face within their own organisations.

What would you say to someone who was interested in volunteering?
As regards school governance roles there may be many motivations and I would caution against the "nosey parent" syndrome. A challenge that certainly applies to me as a "parent" governor!

On the broader level it is about recognising "It's all about the kids" and should be looked at in the context of a broad four year cycle of commitment. It is just a short period and many governors tend to continue for a number of cycles.

Consider the time you can afford but more importantly consider the importance of the contribution you can actually make.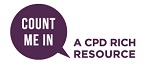 Remember to record any volunteering work you do in your CPD record.
Share your story
If you have volunteered and would like to share your story please get in touch at cpd@treasurers.org so that we can tell other members about your experiences.