Our structure
Council is the governing body of the ACT. It is ultimately responsible for the stewardship and management of the ACT's affairs and accountable to the members. Day-to-day management is delegated to the Chief Executive and, through them to the Executive team.
Council consists of up to nine elected members who serve a three-year term, four Officers – President, Deputy President, Vice President and Immediate Past President – and the Chief Executive. The normal succession route for Officers is Vice President, Deputy President, President and finally, Immediate Past President with each post lasting one year.
For further information about Council and its committees see Guidelines for Council
Chief Executive
Council members for the term commencing 1 May 2017
Officers
Peter Goshawk FCT
President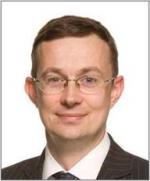 Ian Chisholm FCT
Deputy President
Vice President, Corporate Finance, Group Treasury, BHP Billiton

Agnes Favillier AMCT
Vice President
Head of Front Office, Capita

Fiona Crisp FCT
Immediate Past President
Treasury Consultant, Crisp Consultants
Elected members



Charlotte Morgan AMCT
Non-Executive Director, FCE Bank (Ford Credit)

Constantinos (Dino) Nicolaides AMCT
Director, Deloitte

Joseph Peka AMCT
Deputy Treasurer, Urenco

Paul Reynolds Hon FCT
Managing Director, Rothschild

Neil Wadey FCT
Group Treasurer, British American Tobacco

Peter Walker-Smith FCT
Senior Treasury Manager, Walgreens Boots Alliance

Paul Wilde FCT
Treasurer, Shawbrook Group
Co-opted members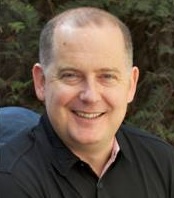 Rob Alexander
Partner, Brunswick Group LLP
Committee chairs (attend Council meetings)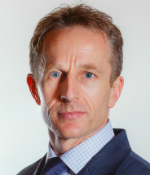 Matthew Hurn FCT
Executive Director, Group Treasury, Mubadala Development Company
ACT Middle East Committee

Alison Stevens FCT
Deputy Group Treasurer, Phoenix Group
Chair: Policy & Technical Committee
Committees and Forums
The Council is supported by a number of voluntary committees and forums:
Membership Development
Policy and Technical
Each committee has a chairman who works closely with the appropriate department in the central office.
Advisory Board
The Advisory Board, currently chaired by Chris Jones, a former President of the ACT, consists of members drawn from senior positions in finance and commerce, including financial journalists and regulators. No serving member of Council may be a member of the Board. The Board meets at least once a year to discuss and advise on matters of importance to the ACT and its members, including commenting on the ACT's policies, governance and strategic plan. The chairman of the Board makes an annual presentation to Council.
The current members of the Advisory Board are:
Chris Jones (Chairman)
Paul Boyle OBE
Philippa Foster Back CBE, Director, Institute of Business Ethics
Richard Gillingwater CBE, Chairman, SSE plc & Henderson Group plc
Mark Morris, Chief Financial Officer, Seadrill Partners LLP
John Plender, Leader & Feature Writer, Financial Times
Ian Plenderleith CBE, Chairman, BH Macro & Morgan Stanley Bank International Ltd
Dr Tony Watson CBE, Senior Independent Director, Lloyds Banking Group
Rebecca Worthington, Chief Financial Officer, Countryside Properties (UK) Ltd
For further information about our Advisory Board members click here
Appointments, Remuneration and Audit Committee (ARAC)
ARAC is chaired by the Immediate Past President and consists of the President and up to three other non-Officer members of Council. In addition there may be up to three non-Council members. ARAC members are appointed by Council with at least one member being a qualified accountant. It meets four times a year and more frequently as required; at least once a year ARAC meets with the auditors without members of the executive team present.
The current members of ARAC are:
Yann Umbricht (Chair), Partner, PwC
Ian Chisholm, Vice President, Corporate Finance, Group Treasury, BHP Billiton
Fiona Crisp, Treasury Consultant, Crisp Consultants
Peter Goshawk
Stevan Rolls, Partner, Global Talent, Deloitte
David Swann
Laura Worboyes, Head of Investment Operations, Amlin Investment Management Ltd
You can download the ARAC Terms of Reference and the ARAC Control Schedule (Appendix A).
The Senior Leadership Team
Caroline Stockmann, Chief Executive
Sarah Boyce, Associate Policy & Technical Director
Melissa Brittain, Head of HR & Facilities
Natalie Eggins, Head of Customer Service & Support
Vanessa Harwood-Whitcher, Director of Learning
Janet Legge, Director of Awarding Body
Denis Murphy, Sponsorship Director
Sarah Netherway, Head of Global Events
Michelle Price, Associate Policy & Technical Director
Joy Saunders, Director of Finance
Sharon Newell, Director of Marketing & Communications
Ria Robinson, Director of Professional Standards & Governance
Regional Groups
There are a number of regional groups in the UK and other countries. Through regular meetings, they provide support to members, students and other interested parties. Each group is run by one or more members - Regional Group Organisers (RGOs).