Training - ACT short courses
Skills-based training to develop practical treasury skills and understanding
Whether delivered face-to-face at one of our public courses or tailored sessions, or remotely via e-learning, skills-based courses are an ideal way to bridge the gap in your knowledge if you're new to the profession, thinking about the next step in your treasury career or if you would like to refresh your understanding.
Our courses can also help if you're from a bank or you offer other services to treasury by developing your awareness of the problems faced by your clients, so that your solutions can be tailored to address the issues that matter most to them.
Whatever your focus, our courses offer rapid acquisition of practical skills and understanding that can be applied, as soon as you return to the office.
INDIVIDUALS/SMALL TEAMS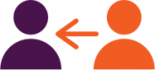 Public courses

You come to us
Build your practical skills and working knowledge of the core elements of treasury with one of our public courses.
Ideal for one or two team members, you can select the right level of course depending on your personal development needs.
FOR TEAMS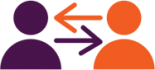 Tailored solutions

We come to you
Our customised courses are developed to your specific requirements so you can focus on the issues relevant to your business.
We can deliver a course directly to you in-house when it suits you, wherever you are.
FOR ORGANISATIONS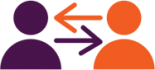 Structured learning programme

We'll work with you
If you have a larger group of people who need to develop specific treasury skills and understanding, we can help.
We'll develop a learning programme to suit your business. Programmes can be long or short depending on the level and amount of content needed.