Business membership

Gain the profile your organisation deserves and support the people who look after your company's finances
Business membership provides a quantifiable means of supporting, developing and recognising your organisation's treasury capability and credentials. Whether you are new to the ACT or already have individuals within your teams who are ACT members, we can help your whole treasury, or treasury-facing team succeed.
Why apply for Business membership?
Benefit from being part of the Chartered body for the treasury profession. Experience the support of the ACT's network and knowledge pool, while accessing benchmarked routes of professional development.
Business membership focusses on two areas crucial to the success of any organisation: identification and development of talent within the team and access to information and resources. We provide your organisation with:
help in sustaining expertise
support in the technical aspects of treasury
opportunities to build networks within the treasury and finance profession
Choose a tier that works best for your organisation
Your Business membership is bespoke to you. We discuss your needs and develop a membership to fit your requirements, ensuring we provide flexibility both for the size of your team and organisation.
Tier 1 - Corporate
Tier 1 business membership for non-financial corporates (NFCs) ensures that your organisation has all the tools it needs for your treasury team to operate at maximum effectiveness:
Measure your team's effectiveness with our Capability Analysis Tool
A session with our Policy and Technical experts
2-for-1 offer on all paid ACT event delegate bookings
Flexibility to transfer event membership benefits across 10 people in the team
One year license to the ACT interactive eLearning series
Use of the ACT business member marque, a sign of your commitment to supporting professional treasury standards
Plus access to Tier 2 benefits
Tier 1 - Financial institutions and treasury suppliers
Tier 1 business membership for financial institution and treasury suppliers provides all of the tools your organisation needs to engage with customers more effectively:
One complimentary corporate invitation per two organisational bookings for an ACT event
An intelligence presentation for up to 20 people
5% discount on all advertising rates and exhibition stand rates
One additional delegate pass to one ACT event (excluding the ACT Annual Conference)
Support for the development of a company ACT members' group – to include all existing members and student members
Use of the ACT business member marque, a sign of your commitment to supporting professional treasury standards
Plus access to Tier 2 benefits
Tier 2
Tier 2 membership provides benefits for individual members of an organisation by increasing and maintaining their understanding of the treasury sector through ACT resources:
Bimonthly issues of The Treasurer magazine each year, online and in print
Discounts on booking delegate places at events and access to topical webinars
5% discount on booking delegate places at ACT training courses
Access to and inclusion in our online membership directory
Access to our career tools, such as our Career hub and CPD resources
How to apply?
To apply contact our membership team at membership@treasurers.org to discuss which level is suitable for your organisation and obtain an application form.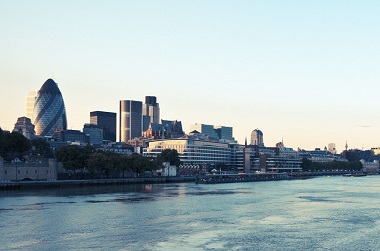 Membership has enabled us to engage with treasurers from other companies, exchange ideas with peers and contribute to the growth of the profession.

Latha Visvendran, Group Treasurer, Chemring Group PLC