Interim Treasury Accountant
February 17, 2017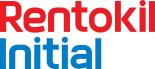 Location: Crawley
Salary: c£50k
Job type: Interim
Posted on: 17 Feb 2017
Rentokil Treasury operations are centrally managed with the Group Treasury department responsible for raising all required funding for the group and related hedging instruments. Group Treasury also manage all of the group bank accounts via notional or Zero Balance Adjusted pooling structure and are responsible for all interest-bearing intercompany loans arising from the pool structure or distribution of funds.
The back office operations team is responsible for ensuring all the above transactions are recorded correctly in the TMS and reported accurately in the treasury Monthly Management Accounts (MMA), and for ensuring that all hedge documentation is maintained. The back office team also provides various reports to the Treasury Committee in regards to interest cost, cash, debt and counterparties in a monthly treasury pack. In addition, the team is responsible for maintaining all treasury systems and ensuring that there are operating controls in place in all of these systems to prevent error or fraud.
The treasury back office team consists of two Treasury Accountants and a Treasury Assistant. All 3 report to the Treasury Controller.
The Interim Treasury Accountant will be responsible for assisting the Treasury Controller in the management of the Group Treasury back office operations.
Main responsibilities
Ensure that all treasury transactions are correctly captured and accounted for in the TMS.
Establish and monitor key controls over the accuracy of TMS records and the reporting of treasury transactions.
Reconciliation of the TMS to the accounting system (Navision).
Prepare reports (IAS 21, tax matching and intercompany loans) for our tax department.
Maintain intercompany loan agreements and ensure that all loans are recorded in the TMS and are kept up to date.
Prepare and submit treasury companies MMAs and the group net debt.
Provide support in the application of IAS 39 for the entire Group.
Prepare statutory reports at half year and year end.
Main point of contact for all Treasury system related queries including dealing, matching and bank platforms.
Act as first approver for outgoing payments.
Ad hoc projects.
Experience required
Accountant with a recognised accounting qualification or qualified by experience and good excel skills.
Experience of treasury instruments and their accounting rules is essential.
Practical experience in the application of IAS39 essential.
The successful candidate will be able to demonstrate good problem solving skills, and be able to work to deadlines and manage time constraints.
Team player with excellent communication skills.
Find out more and apply
For more information, please email Sonia Goubo at sonia.goubo@rentokil-initial.com.