Treasury Manager
March 17, 2017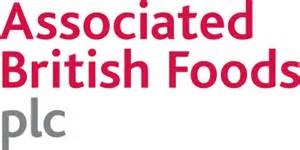 Location: London
Salary: £72,500-£75,000 plus benefits
Job type: Permanent
Posted on: 17 Mar 2017
Michael Page Treasury are proud to be working exclusively with Associated British Foods plc, who are looking for a new Treasury Manager to join their growing team.
Associated British Foods plc is an international food, ingredients and retail group with sales of £13.4bn and over 130,000 employees in 50 countries across Europe, Southern Africa, the Americas, Asia and Australia.
ABF has a relatively centralised treasury approach despite a decentralised business model. The Group Treasury function acts as a centre of expertise based in London and is responsible for the funding and financial risk management of the Group.
Group Treasury also provides significant transactional support to business units. It acts as an In House Bank to many business units, centralising cash via a range of diverse pooling structures with a number of banks, and acts as a centre of expertise in the management of foreign exchange and commodity exposures. Group Treasury also act as a payment factory making foreign currency or cross border commercial payments on behalf of many business units and head office companies.
Key responsibilities
Treasury operations
Manage day-to-day treasury operations, providing strong guidance and support to Front and Middle Office Treasury Analysts
Ensure treasury is able to act as an in-house bank to ABF's businesses for cross- border payments and management of foreign currency
Develop efficient mechanisms for the utilisation /repatriation of surplus funds held by the business, working closely with tax team
Develop and test appropriate business continuity procedures for treasury operations
Maintain robust treasury controls and procedures, developing the risk and controls matrix and associated process documentation
Manage intercompany loan documentation
Manage and demonstrate compliance with all covenants on external loan agreements
Treasury reporting
Ownership and development of treasury reporting
Manage treasury's input in producing the group's report and accounts e.g. Going Concern and funding related notes
Key project related work
Implementation and continued development of the treasury management system in partnership with the business units
Support Internal Audit in testing of treasury and banking controls in the business units
Support Assistant Treasurer in ad hoc treasury projects (M&A, corporate finance, systems)
Candidate's profile
Competency requirements
Finance experience with large international businesses, specifically within group treasury function (middle and front office experience)
Good understanding of banking, capital markets and treasury related taxation issues
Good understanding of accounting standards and particularly accounting for financial instruments
Good understanding of corporate risk management techniques for balance sheet
Strong IT skills with experience in development, testing and roll out of treasury systems
High energy and enthusiasm
Team player and able to work across treasury, finance and the business units
Ability to communicate effectively at all levels
Flexibility; able to work in a flexible manner and meet changing priorities
Professional qualifications
Qualified Chartered Accountant
Completed/working towards/desire to commence ACT qualification
The package on offer is £72,500-£75,000 plus company benefits.
Find out more and apply
Please email danielperriton.90116.7383@pageuk.aplitrak.com to apply for this role.
Opening date: 17/03/17
Closing date: 16/04/17
Where specific UK qualifications are required we will take into account overseas equivalents. All third party applications will be forwarded to Michael Page.
Ref Code: MPTS13808839Z