Treasury Dealer
April 21, 2017

Location: Weymouth
Salary: Competitive
Job type: Permanent
Posted on: 21 Apr 2017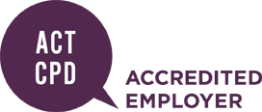 More about the role
Responsibilites:
Principal dealer of FX, interest rate and money market hedging
Electricity and other commodity hedging as required from time to time
Supporting the Treasury Manager in all areas of group cash management
Ensure adequate cash liquidity for group requirements through forecasting
Produce the reports for the monthly Treasury Committee meetings and follow-up actions including preparation of minutes
Put agreed structures and strategies in place in order to minimize the Group's overall exposure to foreign exchange, interest rate and commodity price risks
Maintaining operational short term cash flows (FX)
Treasury dealing (money markets, IR derivatives and FX)
Assist the international team with credit checks and setup of franchise/3PE bank guarantees
Maintaining front office dealing files
Provision of information to support accounting department (e.g. hedge accounting)
Keeping up-to-date with market movements
Identification and proposal of opportunities for improvements in systems, processes and risk management techniques
Analysis for projects as required e.g. project financing, re-financing
Ad hoc analysis and reporting for management
Skills & experience
The role holder will need to have a high degree of self-responsibility. The role holder will have a good knowledge of international financial markets and also have a good knowledge of risk management instruments and techniques. The role holder will also have the ability to work quickly and effectively under time-pressured circumstances, in order to ensure effective management of financial risks.
Good Lawson skills would be beneficial
Experience of managing relationships with external stakeholders
Experience of the FXall trading platform
Excellent mathematical and Microsoft Excel skills
Ideally experience with an international bank or a corporate finance department with an international company; an understanding of international financial markets and economies is also important.
Apply now
For more information and to apply, please visit https://apply.newlook.jobs/en/vacancies/12159/treasury_dealer/finance/we...