Non Executive Director – Treasury – Building Society
May 19, 2017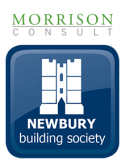 Location: Newbury
Salary: £market rate
Job type: Permanent
Posted on: 19 May 2017
We are delighted to be working with the Newbury Building Society.
Established in 1856, Newbury Building Society is committed to the values of a traditional Building Society and keeping with the spirit and practice of a mutual organisation operating exclusively for the benefit of borrowers and savers.
Operating in ten branches in Central Southern England, Newbury has assets of £940m, and 150 staff. Further details are available on the Society's website www.newbury.co.uk
Reporting to the Chairman of the Board your remit is to agree strategy and policy; challenge the Executive, exercise control over the direction and performance of the Society particularly with regard to treasury matters, demonstrating professional skill and integrity at all times.
We hold a comprehensive role profile for candidates wishing to apply but outline below main responsibilities and key tasks, skills and qualifications required:
Fiduciary duties
Leadership
Strategy development
Corporate Planning
Risk Management
Succession Planning
Academic - degree / business relevant degree
Excellent communication skills, independent, fair minded, high ethical standards
Treasury - significant treasury experience, financial understanding and analytical skills essential. Risk management experience in financial services, ideally a building society, desirable.
Candidates applying must understand the necessity to allow enough time for reading and evaluating meeting papers, attending and contributing to the Board.
How to apply
We would be delighted to have an informal, confidential conversation with interested candidates in the first instance. Or, email your CV to jo@morrisonconsult.co.uk.
Interviews to take place in London or Newbury
Josephine Morrison, Morrison Consult
T: +44 1227 722333 to 7.00pm
M: +44 7778 931 487