Treasury Manager
January 10, 2018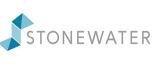 Location: Reading
Salary: £65-£70,000
Job type: Permanent
Posted on: 10 Jan 2018
We are seeking an experienced Treasury Manager to lead Stonewater's Treasury function. This is a key appointment in our Corporate Finance team and will represent an excellent growth opportunity for an ambitious treasury professional. The team plays an active and broad role in financing and supporting Stonewater's ambitious growth plans and its development, as one of the UK's major social housing providers.
Main responsibilities
The Treasury Manager will be responsible for managing all aspects of Stonewater's treasury operations and funding – looking after a portfolio of £1.1 billion of debt facilities and £30 million of derivatives – and will play a key role in future developments.
Reporting directly to the Director of Corporate Finance, the successful candidate will ensure the management and efficient execution of treasury transactions, treasury reporting and accounting, cash flow projections, and management of security.
You will be responsible for maintaining and reviewing treasury policies and procedures, ensuring that they are implemented through tight operational practices and embedding of the new treasury management system.
As well as this you will be expected to lead and develop a team of four, and manage your budget to ensure best use of the Association's resources and realisation of Value for Money targets.
To be successful, you should:
Be a graduate
Be a qualified accountant and/or treasurer
Have at least 5 years' treasury management experience, including: treasury management systems, managing and accounting for complex loan, bond and derivative portfolios, bank relationships, liquidity and cash flow forecasting and advanced analysis of funding and hedging
Be able to develop good relationships with stakeholders and your team
Coming from a social housing background would be desirable.
To apply please contact our HR and Recruitment team at jobs2@stonewater.org with your CV and cover letter.
Discover Stonewater
We are an ambitious social housing provider, with an annual turnover of £181 million and £1.7 billion in assets who manage around 31,500 homes in England for over 65,000 customers.
Our extensive portfolio consists of affordable properties for general rent, shared ownership and sale, alongside specialist accommodation for older and vulnerable people, Foyers and women's refuges.
With a bold house-building programme and ambitious strategy, we're poised for further growth and success, so if you're committed, talented and passionate, Stonewater is the right place for you.