the importance of cash management and banking trends
In our studies we have seen how some techniques are available to treasurers to manage cash around their groups and these include the cash concentration techniques of notional pooling and cash concentration itself, in the form of zero or target balancing. It is worth stopping to think how important the whole issue of cash management is for a group.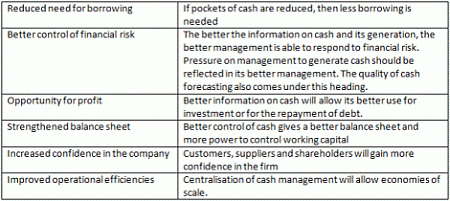 Some trends in the banking market may actually make cash management more difficult. This includes the merger of several banks, thus reducing the number of major cash management banks offering products as well as the retrenchment of banks into more domestic business as their balance sheets shrink and also the reduced investment expected in cash management as they find themselves short of capital.
Treasurers need to think carefully about which model for cash management they might use, whether one global bank for cash management or perhaps one bank per country or one bank per region. The dynamics around these choices will have changed in recent times.
Further reading
By Will Spinney