Smart Cash
Optimising efficiency in the digital age
08 February - 09 February 2017
Hilton Bankside, London

It's efficient • It's secure • It's mobile
This two-day conference is filled with unrivalled insight and relevant content allowing you to hear from your peers and industry experts about their success stories as well as challenges they have faced through a series of case studies, panel discussions and interactive workshops.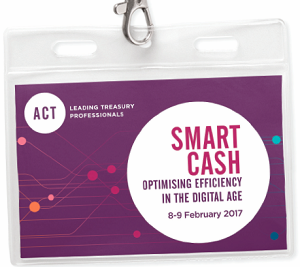 What's new this year?


NEW topics – opening keynote session: "A quintet of crises"
NEW interactive voting – via polling on the conference app
NEW cash-athon session – focused roundtables, led by technology experts


Treasurers take the driving seat as they navigate new opportunities and challenges relating to technology, regulation, innovation, data, banking and cyber security – adapting their smart cash strategies to keep pace.


Sponsors and exhibitors
Sponsored by







Workshop sponsors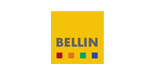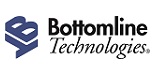 Also exhibiting

Interested in sponsoring or exhibiting?
Contact Denis Murphy on dmurphy@treasurers.org or +44 20 7847 2581
Benefits of attending
What do I get from attending?
Over the course of two days you will get:
14 hours of content
7 hours of networking
full access to the event mobile app – connect with 250+ attendees
the chance to meet one-on-one with specialist suppliers to the industry
conference materials
Speakers
This year, our industry experts include:
Naresh Aggarwal, Senior Manager, PwC
Claire Castelli, Group Treasury Manager, Halfords Group
Andrew Fletcher, Director, Thomson Reuters
Bert Heirbaut, Treasury Manager, InterContinental Hotels Group
Ian Ladd, Group Treasurer, Aggreko
David Marsh, Managing Director and Co-Founder, Official Monetary and Financial Institutions Forum
Peter Matza, Speakers' Chair, ACT
Kevin Pinnegar, Group Treasurer, Honda Motor Europe
Catherine Porter, EMEA Treasury Director, CBRE
Michelle Price, Associate Policy and Technical Director, ACT
Richard Martin, Managing Director of Transactions Product, Barclays
James Richardson, Head of Pre-Sales, Bottomline Technologies
Sarah Sabra, Chief Financial Officer, Archimedia
Daniela Sibille, Former Group Treasurer, PageGroup
Karen Toh, Treasurer, Grosvenor Group
Ian Tyler, Managing Director, Alvarez & Marsal
Jonathan Williams, Member of Financial Crime, Data and Security Working Group, Payment Strategy Forum
Bill Wrest, Chairman, Technology Innovation Council, TISA
Click here for more details on the speakers.
Are you a corporate treasurer with a success story to share?
Contact Sulamith Waldmeier on swaldmeier@treasurers.org or +44 20 7847 2583 to find out about our speaking opportunities.
Photos from the ACT Cash Management Conference 2016
Click here to view the full album.
Read what our delegates say
"I thought it was a great event & have to say the ACT really do continue to raise the bar when it comes to conferences/interaction and financial community awareness."
Chris King, Group Treasurer, Vita Group
"You never stop learning at ACT events. The knowledge in the room ensures this."
Ashley Bennett, HM Treasury
"This is an excellent conference, keeping everyone up to date with the latest developments of cash managers."
Adrian Edwards, JCB
Another great networking event culminating a balanced selection of corporates, suppliers and banks with a very varied choice topics. Interesting for companies of all sizes.
Matt Cornwall, Capita
Venue
Venue address:
Hilton Bankside
2-8 Great Suffolk Street
London
SE1 0UG
T: +44 (0) 20 3667 5600
For further enquiries or if you would like more information on day rates please email events@treasurers.org or call +44 (0)20 7847 2589.
Sponsored by