Balancing currency and interest rate risk management
In this webinar, we share best-in-class approaches to financial risk management and review the implications of using capital structure vs. operational hedging whilst discussing how to balance different priorities and conflicting objectives.
Alongside a treasury-practitioner presentation by leading global building materials group CRH, Chatham Financial share their insight from 1,800 client companies they've worked with worldwide, covering both the strategic and tactical considerations of risk management.
Sponsored by: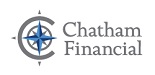 Speakers:
Paolo Esposito, Executive Director, Chatham Financial

Paolo is responsible for Chatham's corporate advisory team in Europe, advising corporates and private equity funds on how to structure and implement risk management programmes to mitigate currency, commodity and interest rate risks. Paolo holds an Executive MBA from Cass Business School, London and a Master's degree in Finance and Accounting from Universita' di Roma Tre.
James Lockyer, Chair, ACT

James has substantial multinational treasury and finance experience with has a keen interest in technology innovation and risk management. Besides developing tech-led, value-adding corporate risk management solutions he actively participates in thought leadership such as the ACT's commentary on COSO's 2016 draft updated ERM framework.
Colin O'Gorman, Treasury Manager, CRH

Colin works in the group treasury department headquarters for CRH based in Dublin. He joined CRH in 1998 and has worked in a variety of roles in treasury including recent debt capital market issuances and hedging strategy and implementation. Colin is an accountant and holds a Bachelor of Commerce Degree from University College Dublin