ACT webinars
Led by the ACT's Policy and Technical experts, ACT webinars give direction on regulatory change and key treasury concerns. We understand that sometimes it's difficult to take time out of the office to attend an event so our webinars bring the latest industry developments direct to your desk, wherever you are in the world.
Q1 2018: Money Market Fund Reform – sponsored by Fitch Ratings.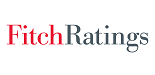 More details coming soon.