Evolution of FX risk management – a journey through a company lifecycle
April 27, 2016
Debt issuance, M&A, IPO and LBO are examples of business lifecycle events that can stress-test a company's FX risk strategies. How should risk policies adapt to changing capital and ownership structure? How different is the risk management approach for privately owned vs. publicly listed companies? How can treasurers explain FX impact on financial results to stakeholders? What risk considerations to keep in mind in foreign debt issuance or IPO?
These questions, among others, were addressed through a number of real-life examples that Chatham had encountered while working with 1,800 global companies in the development and implementation of their risk management strategies, and through the experience that Steve Bonnelame, Group Treasurer at Ascential, had gathered through their debt issuance and most recent IPO.
Download the slides here.
Sponsored by: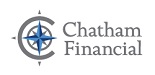 Peter Matza, Engagement Director, ACT
Peter Matza joined the ACT in September 2006, was appointed Head of Publishing in May 2008 and Engagement Director in February 2012. Peter is responsible for developing strategy to widen the ACT's engagement with the global treasury community, as well as the publications business of the ACT. Peter is a Fellow of the ACT and a member of the Chartered Institute of Bankers. Peter has over 25 years' of treasury and banking experience.
Steve Bonnelame, Group Treasurer, Ascential

Steve started his career with NatWest Bank as a sponsored Banking and Finance degree student. Following university, he initially gained exposure to commercial banking within NatWest, before moving to a Regulatory Capital Management role within Group Finance. His career path within NatWest then encompassed Group Asset and Liability Roles before moving to its Asset Finance subsidiary, Lombard, to undertake balance sheet management related projects.
Steve then progressed to a Corporate Treasury role with Marconi, firstly as a Treasury Manager within the Middle Office and then taking part of the refinancing of Marconi as Assistant Treasurer responsible for the Front Office. After six years within treasury roles for Marconi/Telent, he then returned to banking to undertake an Asset and Liability Management role for Kaupthing Singer and Friedlander. In 2009, Steve started his current role as Treasurer for Emap, which had been taken private by Apax/Guardian Media Group the previous year and has over the past seven years experienced the challenges of managing a highly leverage balance sheet through the last recession and then managing the increasing treasury requirements from a rapidly expanding international business of the renamed Top Right Group. The past year has been one of significant developments, which has seen a standalone refinancing of the business through a Term Loan B debt structure and then a further refinancing alongside a successful IPO of the Ascential Group in February 2016.
Anh Nguyen, Risk Management Advisor, Chatham Financial

Anh Nguyen is a Manager of Chatham's Corporate Advisory Services team in London, where she works with a wide spectrum of public and privately held companies in Europe and United States to quantify their financial risks, devise optimal risk management strategy, and implement hedging programmes with respect to currency, interest rate, and commodity exposures. In this role, Anh develops a broad perspective of corporate risk management landscape from interactions with management, boards of directors and private equity owners of companies on both sides of the Atlantic. She has written articles for The Treasurer magazine, discussed currency risk management at professional events and conferences, and guest lectured on financial risk management at Bocconi University in Milan and the Mumbai International School of Business. Previously, she advised Chatham's private equity real estate clients on FX and interest rate hedging.