Unprecedented market conditions – financial risk management challenges and solutions
Brexit was swift but its far-reaching consequences will have long-lasting impacts on the markets. In this webinar, we took a look at the different ways in which companies felt the impact of this, and of other disruptive market conditions, such as negative interest rates and sustained volatility.
Using case studies gathered through interactions with 1800 companies worldwide, we looked at the common challenges and shared some approaches that have helped companies weather today's unprecedented environment.
Sponsored by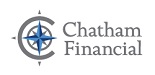 Speakers
James Lockyer, Development Director, ACT
James is responsible for raising the ACT's profile and building relationships with stakeholders worldwide, in particular with key customers such as corporates, banks, educational and professional bodies. Until recently he directed the ACT's international professional development programmes, delivering short course training and professional qualifications in treasury, risk management and corporate finance. James started his career in engineering and speciality chemicals; he is a UK Chartered Accountant, MCT qualified, and he has some 20 years' experience in treasury, corporate finance and risk management, gained in substantial international public and private companies.
Paolo Esposito, Executive Director, European Corporate Advisory, Chatham Financial

Paolo is responsible for Chatham's Corporates Advisory team in Europe, advising corporates and private equity funds on how to structure and implement risk management programmes to mitigate currency, commodity and interest rate risks. Previously, Paolo worked in corporate finance roles for Nissan Italy, General Motors Europe and Vauxhall UK. He has written articles for several publications, spoken at events organised by professional organisations and lectured on financial risk management at the Bocconi University in Milan and at the Mumbai International School of Business. Paolo holds an Executive MBA from Cass Business School, London and a masters degree in Finance and Accounting from Universita' di Roma Tre.
Ramón Tolk, Director Treasury Operations & Control, VimpelCom

Ramón is responsible for VimpelCom's Treasury Operations & Control team in Amsterdam, dealing with cash management, financial risk management (currency, interest, commodity and counterparty credit risk), bank relationship management as well as reporting, derivative valuation, hedge accounting and SOX controls. Previously, Ramón worked in several treasury and accounting/external reporting roles for European listed corporates/banks after starting his career as an auditor and treasury consultant with Deloitte. He is a frequent speaker on conferences and has written several articles. Ramón is a certified auditor and holds a master degree in business economics from the University of Amsterdam.