About the ACT
ACT - leading treasury professionals
The Association of Corporate Treasurers (ACT) is the chartered professional body for treasury. We set the global benchmark for treasury excellence and lead the profession through our internationally-recognised treasury qualifications, by defining standards and championing continuous professional development.
Here's what we do
Educating | Supporting | Leading
ACT enables and supports treasury professionals throughout their careers by:
providing clear treasury leadership and a trusted dynamic global network of experts
raising the profile of the profession, growing its influence and championing its success
having high-level real economy influence with policy makers and regulators
We educate
through our competency framework, qualifications, training and in-company learning programmes
We grow networks
through events, conferences and regional groups
We guide, inform and support
through our policy and technical work, our webinars and publications (including The Treasurer magazine) and our membership services.
Our vision
To support the growth of high-potential, well-rewarded, skilled and experienced treasury professionals who operate at the heart of the most successful companies and shape the financial health of their organisations; to inspire talented individuals to choose an exciting, valuable, varied and rewarding career as the treasurers of tomorrow.
Our structure
Council is the governing body of the ACT. It is ultimately responsible for the stewardship and management of the ACT's affairs and accountable to the members. Day-to-day management is delegated to the Chief Executive and, through them to the Executive team.
Council consists of up to nine elected members who serve a three-year term, four Officers – President, Deputy President, Vice President and Immediate Past President – and the Chief Executive. The normal succession route for Officers is Vice President, Deputy President, President and finally, Immediate Past President with each post lasting one year.
For further information about Council and its committees see Guidelines for Council
Council members for the term commencing 1 May 2016
Officers and elected members cannot be contacted via the ACT. To speak to a member of the executive team please see the Contact Us page.
Officers

Fiona Crisp FCT
President
Treasury Consultant, Crisp Consultants
Peter Goshawk FCT
Deputy President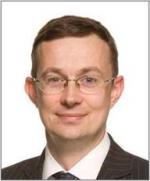 Ian Chisholm FCT
Vice President
Vice President, Corporate Finance, Group Treasury, BHP Billiton

Yann Umbricht AMCT
Immediate Past President
Partner, PricewaterhouseCoopers
Elected members

Antony Barnes FCT
Director of Corporate Finance, Experian


Agnes Favillier AMCT
Head of Front Office, Capita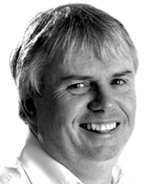 John Jackson FCT
Group Treasurer, Severn Trent

Joseph Peka AMCT
Deputy Treasurer, Urenco

Paul Reynolds Hon FCT
Managing Director, Rothschild

Neil Wadey FCT
Group Treasurer, British American Tobacco

Peter Walker-Smith FCT
Senior Treasury Manager, Walgreens Boots Alliance
Co-opted members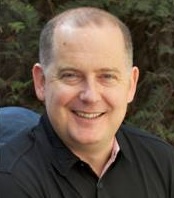 Rob Alexander
Partner, Brunswick Group LLP
Chief Executive
Committee chairs (attend Council meetings)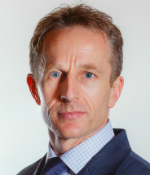 Matthew Hurn FCT
Executive Director, Group Treasury, Mubadala Development Company
ACT Middle East Committee

Alison Stevens FCT
Deputy Group Treasurer, Phoenix Group
Chair: Policy & Technical Committee
Committees and Forums
The Council is supported by a number of voluntary committees and forums:
Events and Publishing
Membership Development
Policy and Technical
Each committee has a chairman who works closely with the appropriate department in the central office.
Advisory Board
The Advisory Board, currently chaired by Chris Jones, a former President of the ACT, consists of members drawn from senior positions in finance and commerce, including financial journalists and regulators. No serving member of Council may be a member of the Board. The Board meets at least once a year to discuss and advise on matters of importance to the ACT and its members, including commenting on the ACT's policies, governance and strategic plan. The chairman of the Board makes an annual presentation to Council.
The current members of the Advisory Board are:
Chris Jones (Chairman)
Andrew Bailey, Chief Executive, FCA
Paul Boyle OBE, Chief Audit Officer, Aviva plc
Philippa Foster Back CBE, Director, Institute of Business Ethics
Richard Gillingwater CBE, Chairman, SSE plc & Henderson Group plc
Michael Kirkwood, Senior Advisor, Ondra Partners LLP
Mark Morris, Chief Financial Officer, Seadrill Partners LLP
John Plender, Leader & Feature Writer, Financial Times
Ian Plenderleith CBE, Chairman, BH Macro & Morgan Stanley Bank International Ltd
Dr Tony Watson CBE, Senior Independent Director, Lloyds Banking Group
Rebecca Worthington, Chief Financial Officer, Countryside Properties (UK) Ltd
For further information about our Advisory Board members click here
Appointments, Remuneration and Audit Committee (ARAC)
ARAC is chaired by the Immediate Past President and consists of the President and up to three other non-Officer members of Council. In addition there may be up to three non-Council members. ARAC members are appointed by Council with at least one member being a qualified accountant. It meets four times a year and more frequently as required; at least once a year ARAC meets with the auditors without members of the executive team present.
The current members of ARAC are:
Yann Umbricht (Chair), Partner, PwC
Ian Chisholm, Vice President, Corporate Finance, Group Treasury, BHP Billiton
Fiona Crisp, Treasury Consultant, Crisp Consultants
Peter Goshawk
Stevan Rolls, Partner, Global Talent, Deloitte
David Swann
Laura Worboyes, Head of Investment Operations, Amlin Investment Management Ltd
You can download the and the .
The Operating Team
For contact details for every member of staff, visit the contact us page.
Melissa Brittain, Head of HR & Facilities
Charles Cresswell, Head of Information Systems
Natalie Eggins, Head of Customer Service & Support
Vanessa Harwood-Whitcher, Director of Professional Standards and Learning
Denis Murphy, Sponsorship Director
Tony McIntyre, Interim Head of Finance
Sharon Newell, Head of Marketing and Communications
Ria Robinson, Director of Membership & Company Secretary
Caroline Stockmann, Chief Executive
Regional Groups
There are a number of regional groups in the UK and other countries. Through regular meetings, they provide support to members, students and other interested parties. Each group is run by one or more members - Regional Group Organisers (RGOs).