ACT Cash Management Conference 2016
Making cash flow
10 February - 11 February 2016
etc.venues, St. Paul's, London

This conference has been designed to give you as treasurers and finance professionals the opportunity to discuss effective ways of managing capital, reducing risk and addressing operational and regulatory issues.
We'll help you understand the changing dynamics of cash management and provide you with information and tools that you can put to work immediately.
The pace of change in the world of finance continues unabated with new entrants particularly from FinTech affecting more areas in finance including trade finance and KYC. Digital payment methods like Apple pay, Android pay, Google wallet and many others are forcing banks to re-evaluate their products and services. The response has been varied with some banks embracing and attempting to accommodate this change while others have been slow to react. These changes are not just technological in nature but also geographical affecting organisations globally.
What do these changes mean and how can you prepare for them?
The ACT Cash Management Conference which returns for a 12th year in 2016 will address these issues amongst many others.
You'll hear real-life corporate case studies, combined with panel discussions and interactive workshops. Whether you are new to cash management or looking for an essential update to meet today's business challenges, then this two day conference is unmissable.

Early bird rates end on 15 January 2016
Prices have been frozen for members, students and individuals from non-financial corporate organisations. Look out for the preview programme coming soon.
Sponsored by: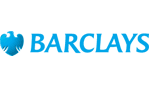 Venue
etc.venues St Paul's
200 Aldersgate St
London
EC1A 4HD
Click here for directions.
Last year's delegates said…
You never stop learning at ACT events. The knowledge in the room ensures this.
Ashley Bennett, HM Treasury
Another great networking event culminating a balanced selection of corporates, suppliers and banks with a very varied choice topics. Interesting for companies of all sizes.
Matt Cornwall, Capita
This is an excellent conference, keeping everyone up to date with the latest developments of cash managers.
Adrian Edwards, JCB
The event was educational and made me 'keep smiling' as the outlook for 2015 is positive.
Hana Harrison, The Phoenix Group
Great opportunity to hear from different corporates regarding different challenges and success regarding cash managements.
Sharon Nathan-Young, Vesuvius
It was really good to hear what contemporaries are doing in other organisations.
Trevor Parkinson, TRP Associates
A brilliant way to understand what other corporates are focusing in on for the next year. A great way to share experiences.
Fiona Peel, National Grid
Essential event to keep up with the ever changing treasury environment.
Andy Playle, SunGard
If you want to know what the latest developments are in relation to cash management, then this conference will provide you with what you need to know.
Alison Stevens, Phoenix Group
Speakers
Speakers to be announced soon.
Speaking opportunities
If you are a corporate treasurer with a success story to share, please contact:
Juliet Tewungwa, Conference Producer
jtewungwa@treasurers.org
Nearby accommodation

Click here
to find a hotel.
Location