ACT Cash Management Conference 2016
Making cash flow
10 February - 11 February 2016
etc.venues, St. Paul's, London

This conference has been designed to give you as treasurers and finance professionals the opportunity to discuss effective ways of managing capital, reducing risk and addressing operational and regulatory issues.
We'll help you understand the changing dynamics of cash management and provide you with information and tools that you can put to work immediately.
The pace of change in the world of finance continues unabated with new entrants particularly from FinTech, affecting more areas in finance including trade finance and KYC. Digital payment methods like Apple pay, Android pay, Google wallet and many others are forcing banks to re-evaluate their products and services. The response has been varied with some banks embracing and attempting to accommodate this change while others have been slow to react. These changes are not just technological in nature but also geographical, affecting organisations globally.
What do these changes mean and how can you prepare for them?
The ACT Cash Management Conference, which returns for its 12th year in 2016, will tackle these issues and ensure you come away with the knowledge, expertise and contacts to meet the challenges head on. In our packed programme you'll hear real-life corporate case studies combined with panel discussions and interactive workshops. Whether you're new to treasury and cash management or looking for a comprehensive update in a fast-changing world, then this two-day conference is unmissable.
Prices have been frozen for members, students and individuals from non-financial corporate organisations.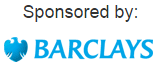 Venue
etc.venues St Paul's
200 Aldersgate St
London
EC1A 4HD
Click here for directions.
Last year's delegates said…
You never stop learning at ACT events. The knowledge in the room ensures this.
Ashley Bennett, HM Treasury
Another great networking event culminating a balanced selection of corporates, suppliers and banks with a very varied choice topics. Interesting for companies of all sizes.
Matt Cornwall, Capita
This is an excellent conference, keeping everyone up to date with the latest developments of cash managers.
Adrian Edwards, JCB
The event was educational and made me 'keep smiling' as the outlook for 2015 is positive.
Hana Harrison, The Phoenix Group
Great opportunity to hear from different corporates regarding different challenges and success regarding cash managements.
Sharon Nathan-Young, Vesuvius
It was really good to hear what contemporaries are doing in other organisations.
Trevor Parkinson, TRP Associates
A brilliant way to understand what other corporates are focusing in on for the next year. A great way to share experiences.
Fiona Peel, National Grid
Essential event to keep up with the ever changing treasury environment.
Andy Playle, SunGard
If you want to know what the latest developments are in relation to cash management, then this conference will provide you with what you need to know.
Alison Stevens, Phoenix Group
Speakers
Stephen Baseby, Associate Policy & Technical Director, ACT
James Lockyer, Development Director, ACT
Peter Matza, Engagement Director, ACT
Michelle Price, Associate Policy & Technical Director, ACT
Will Spinney, Associate Director of Education, ACT
Rich Wagner, CEO, Advanced Payment Solutions
Andrew Griffiths, Assistant Treasurer (Cash & Covenants), Anglian Water
William Ward-Brew, Treasury Manager, Anglo American
Adrian Rodgers, Director, ARC Solutions
Mike Loginov, Found and CEO, Ascot Barclay Cyber Security Group
Peter Walker-Smith, Treasury Manager (Front Office), AstraZeneca
James Allan, Head of UK Cash Management, Barclays
Nick Hall, MD Analytics, Information Business, Barclays
Tim Pyecroft, Head of Global Corporates UK Cash Management, Barclays
Abhi Shah, New Business and Proposition Development, Information Business , Barclays
Paul Mallon, Head of Customer Engagement and Legal, Bolero International
Julie Fabris, Treasurer, Britax Childcare Group
John Rowland, Executive Director, Cicero
Charles Barlow, Group Treasurer, Coats
Fiona Crisp, Treasury Consultant, Crisp Consultants
Mike Laven, CEO, Currency Cloud
Daniel Marovitz, President of Europe, Earthport
Antony Barnes, Group Treasurer, Experian
Mike Banyard, Head of Development, Faster Payments
Nataliya Frolova, Head of Corporate Financing, Treasury and Corporate Financing, Gazprom Marketing and Trading
Graeme Middleton, Head of European Group Treasury and Tax , Honda Motor Europe
Paul Tydeman, Assistant Treasurer, Intertek Group
Lorcan Travers, Manager Investement and Liquidity, Johnson & Johnson
Phil , EMEA Treasury Director, Mars Nederland
Elpida Adamopoulos, Assistant Manager, Money Markets, National Grid
David Marsh, Managing Director and Co-Founder, Official Monetary and Financial Institutions Forum (OMFIF)
Tim Colyer, Partner, Oliver Wyman
Ben Zevenbergen, Research Assistant, Oxford Internet Institute
Thomas Neidert, Vice President - Head of Global Treasury, QIAGEN
Matthew Rose, Former Group Treasury and Taxation Director, Royal Mail
Nick Taylor, Head of Group Capital and Treasury, Schroders
Frances Hinden, VP, Treasury Operatons, Shell
Jan Putnis, Partner, Slaughter and May
Asim Iqbal, Head of Treasury, The AA
David Baker, Head of Card Payments Innovation Unit, The UK Cards Association
Dimos Dimitriadis, Founder, Treasury Technology
Simeon Parker, Director, Treasury Technology
Nicolas Courtois, Senior Lecturer, Department of Computer Science, University College London
Gerard Tyler, Group Treasurer, Urenco
James Marshall, Head of Treasury, Virgin Media
Gary Starling, Head of Professional Services, Visual Risk
Chris King, Group Treasurer, Vita Group
Carl Sharman, Practice Partner, Corporate Treasury EMEA, Wipro
Speaking opportunities
If you are a corporate treasurer with a success story to share, please contact:
Juliet Tewungwa, Conference Producer
jtewungwa@treasurers.org
Nearby accommodation

Click here
to find a hotel.
Location