How Tesco reinvigorated its treasury function
A ratings upgrade, a successful bond and a restored treasury function: Tesco has returned to full strength, writes Liz Loxton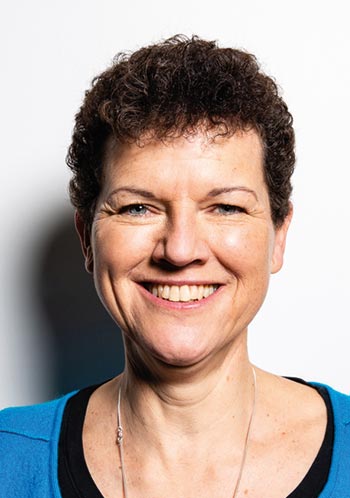 Group treasurer Lynda Heywood arrived at Tesco in 2016 from Kingfisher, where she had spent more than 20 years, the last seven of them as group treasurer.
She joined the supermarket at a point when its turnaround was under way. Treasury's contribution to that turnaround would prove to be a weighty one.
In the two and a half years since Heywood's arrival, under her stewardship the function has undergone a significant transformation.
Changes include a treasury management system (TMS) implementation, a reshape of the team structure and a return to the debt markets with a standout bond issuance – achievements recognised in the Large UK Treasury Team of the Year category at The Treasurer's Deals of the Year Awards 2018.
As well as developing a clearer framework for the treasury function, Heywood has encouraged the team to collaborate and experience other areas within treasury. As a result, a cohesive team has developed, clear about its purpose and effective at what it does.
Here, she explains the rationale behind the changes – then her team members outline the parts they have played in this exciting new era.
Tell me about your move to Tesco, your brief as group treasurer.
I'd spent a lot of time at my previous company and I was ready for a new challenge.
If I think about coming into Tesco, there was the scale and complexity of the business, and an opportunity to develop my leadership with a larger team than I had had previously.
Significantly, one of the strategic objectives of the business was to strengthen the balance sheet, which to me put treasury at the front and centre of the strategy. All that was pretty compelling.
Was reconfiguring the team part of your vision for the new role?
Not initially. I remember thinking that the team structure didn't make sense, but without properly understanding what everyone did.
The team was looking at options for balance-sheet management; in the middle of a treasury transformation and systems implementation, which was six months in when I arrived, and at the same time trying to reset the group's risk management policy.
What I found was that we had a strong group of people, but that as a team they needed some focus. There had been a gap in treasurers, and they lacked leadership.
So we parked some projects; we dropped some other tasks; and we pointed ourselves in a united direction, to focus on balance-sheet deleveraging, risk management and treasury systems implementation.
Thinking about the team structure took a bit longer. My initial task was to understand the role of each member of the team, and how its structure worked as a whole.
It wasn't a very tight, tidy structure, and I felt that our end-to-end treasury transformation should include a rethink of how we worked across the team.
What came next?
We went through a gradual reorganisation of the team, leveraging process changes delivered by the new TMS that went live in March 2018, and that allowed us to work with our support team in India more effectively as well as our international operating businesses.
The new TMS provided new capability in commodity risk management as well as a revamped global reporting suite.
At the same time, we started on a two-year journey that has seen us use the cash generated out of the business turnaround to reduce our debt by £4bn, both at maturity and by carrying out debt-liability management exercises, saving nearly £100m in annualised interest.
We were rewarded by one of the agencies upgrading us to investment grade (IG) and another putting us on a positive outlook. Our bond issuance in October last year, the first in four years, was oversubscribed and priced comparably with our IG peers.
Why do you think you won the award?
I think it was a culmination of all that activity.
We've achieved a great deal, and our journey has showcased the breadth of what a treasury function does in that we've worked on some really strategic areas on balance-sheet shaping, debt-portfolio management and risk management alongside detailed operational areas, such as how we process transactions, use our systems and optimise store receipts.
And all achieved within the governance framework of our treasury policy.
In addition, we've developed as a team to become truly cross-functional and work in partnership with other finance teams and the wider business.
We've worked really hard on those elements and I've become passionate about each of the team having the opportunity to work across the different aspects of the function so each of them can experience the breadth that treasury has to offer and become rounded treasury professionals.
What among your team's achievements are you most proud of?
The team has achieved a huge amount both strategically and operationally, and I am really proud of the way they've worked together collaboratively and cross-functionally in a way that is supportive of each other so that each individual can genuinely share in the success of the team.
The team speaks...
Alex Ashby: markets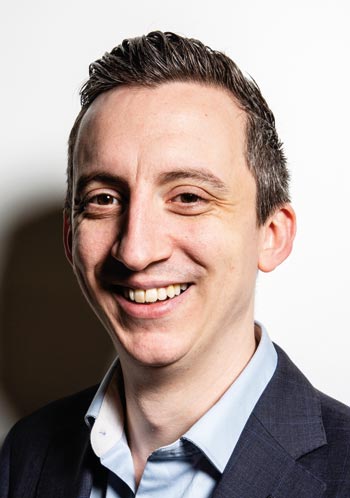 Tesco's head of treasury – markets, Alex Ashby, made his way into treasury at Gazprom Marketing & Trading via a graduate scheme.
There, he established a risk team within the treasury function focusing on margining and liquidity risk with defined reserves backed by committed facilities.
He joined Tesco as head of risk in 2014, setting that up as a new function, while also running the two-year multimillion-pound transformation programme that saw the introduction of the function's new TMS and operating model.
The project would ultimately deliver material transformation benefits, paying for the initial investment. Along the way, he bedded down the risk function and set up enterprise risk management and associated governance bodies in Tesco.
In November last year, he became head of markets, with responsibility for all international treasury, interfacing with other group functions as necessary.
"My role is all about turning our focus and transformation international. While we went live with a global product, there is significantly more we can do to integrate with our global business units in Europe and Asia as well as our retail joint ventures in India and China," he says.
Current projects include refinancing some of Tesco's international joint ventures, working on a global supply chain finance programme as well as renewable energy power purchase agreements. Tesco aims to source 100% of electricity from renewable sources by 2030.
Alistair Clark: market execution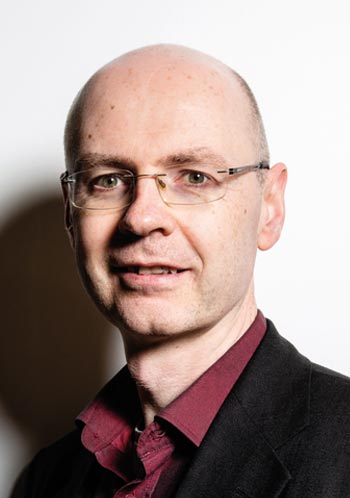 Alistair Clark has spent 22 years at Tesco. He started out at the supermarket as a treasury accountant, carried out the function's first third-party systems installation and has also worked in structured finance and property funding.
Clark has a team of three dealers plus one team member covering property funding – a responsibility he resumed recently.
FX deal volumes at Tesco are high, and the market execution team speaks to senior buyers regularly.
"The people who run those buying teams are very conscious of their margins and how sensitive their pricing can be," he says. "We make the recommendation on when to hedge, but ultimately it's their decision as they are the business owners.
"We have a monthly catch-up with buying teams and deal on behalf of international businesses every day. We carry out cash management dealing each day as well to square the cash position. The longer-term FX positions are reviewed monthly, but we constantly monitor rates for opportunities," he says.
Other projects have included involvement in a finance simplification programme, winding up legacy structures and eliminating around 90% of intercompany loans.
Luke Maclean: operations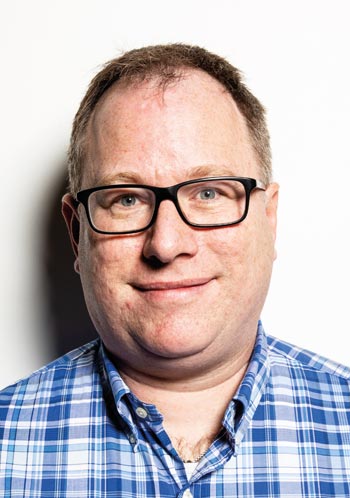 Luke Maclean, Tesco's head of treasury – operations, had a dream first role. After several years roaming the globe as an internal auditor for BHP, he landed a role as a treasury specialist, "floating between roles, working with everyone and asking questions".
Those questions led to a treasury transformation project to implement leading global practice via SAP across the group – good grounding for the work he would undertake at Tesco.
Maclean moved to Tesco in 2016 to head global treasury operations, looking after the back office, technology, compliance, bank account management and transactional banking as well as projects and administration for the whole function.
"When colleagues trade FX, derivatives or commodities, operations makes sure everything gets paid, the networks behind the trading channels work, confirmations happen, and we have the right systems, processes and controls in place."
Maclean was heavily involved in the treasury transformation project, implementing a TMS and driving best-practice changes in treasury processes through the rest of the business.
Currently dealing with payment standardisation, he likes to look at the big picture.
"Everyone is so busy, they don't have time to step back and ask questions," he says. "A transformation project allows you to do just that."
Pritesh Vadolia: risk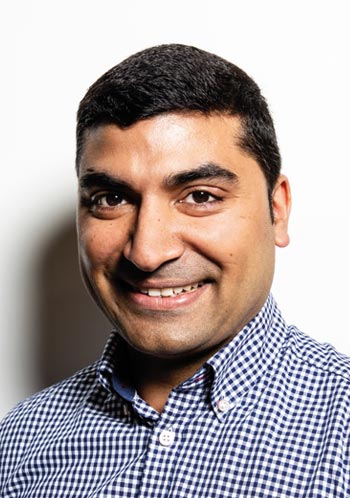 Pritesh Vadolia, head of treasury – risk, came to Tesco's treasury team via the finance graduate scheme at Dixons. Having picked up the fundamentals, he moved to the supermarket in 2010 where – apart from a brief stint at insurance group JLT – he has been ever since.
At Tesco, Vadolia has held a variety of roles, including front-office manager and the treasury manager – balance sheet.
The latter involved working closely with the property team and setting up a cross-functional working group for the group's property joint ventures as well as ensuring externally reported overdrafts were kept to a minimum, and closely managing intercompany loans and the pooling structure – all of which contributed to Tesco's stronger financial position.
I've formed multi-function working groups in the past to advise on large projects
He was promoted in January – and his role as head of treasury – risk is a broad one. A key focus is FX management, including providing market analysis and setting FX strategy. The risk team works closely with buyers and occasionally externally with suppliers.
He says: "We provide buyers with guidance on hedging in order to align the group's overall hedging strategy."
Commodities, fuel and energy are also under his scrutiny. "Installing our new TMS has given us a great platform for commodity risk management capability. In theory, our new TMS gives us a lot more risk-modelling capacity. We are keen to develop value there with a more mathematical way of looking at our exposure."
The key to success in a large organisation such as Tesco, he believes, is collaboration: "I've formed multi-function working groups in the past to advise on large projects – including colleagues from finance, tax and legal departments.
"Once you have the right internal network, you can develop and implement the overall strategy for the project."
Tony Shaw: cash and banking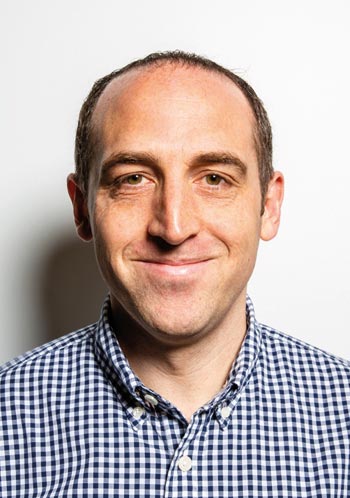 Tony Shaw has worked at Tesco for seven years and has been part of the treasury team since 2015. With a background working in payments within the gambling sector, he joined Tesco to launch the payment element of Tesco's online grocery services globally.
Since then, the role has evolved: Shaw's team manages customer payments from the point of receipt to the point when cash shows in the supermarket's accounts.
The cash and banking function has a strong focus on procurement, he says, with one colleague focused on card and digital payments and the other on physical cash.
"We're responsible for supplier management, the commercials, the contracts, ensuring we get the right liquidity set up in the business as well as the processes that sit behind all of that," he says.
Managing the costs of cash and card supplier relationships is an important means of improving profitability.
Through its work over the past 18 months on improving liquidity, maximising cash and treasury-related synergies following the merger with Booker, Shaw's team has made a contribution to Tesco's win in The Treasurer's Deals of the Year Awards.
Looking at new ways to improve customer payment journeys while bringing benefits to the business is what makes the job satisfying for his team – along with their involvement with the wider treasury team.
"Working within that larger treasury team helps you feel part of something bigger with very different challenges," he says.
Natasha Vowles: funding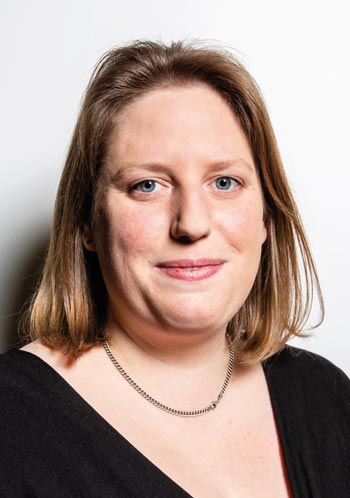 Tesco's head of funding, Natasha Vowles, joined the retailer three years ago as funding manager after beginning her treasury career at Gazprom Marketing & Trading. She was made head of funding in January this year.
Vowles looks after the funding mix – whether via debt capital markets or banks – as well as keeping a weather eye on long-term liquidity. She enjoys the external focus and her role communicating business plans and financing strategy to the funding and ratings community.
The bond issuance in October was a significant milestone for Tesco, which regained its IG rating from Fitch the week before.
"To achieve that coupon and that investor feedback was really satisfying," she says. "We have been quite clear that we wanted to strengthen the balance sheet, and we had done an awful lot of work to put Tesco in a stronger position, repaying £3.3bn of debt (at that time) through a combination of tenders and repaying maturities as they fell due."
The funding team works closely with its fellow treasury teams.
Vowles explains: "When we do a new issue, or bond buybacks, we work with the risk team to make sure we're happy with the currency or floating mix of the debt portfolio. For any swaps that have needed unwinding or put in place, we work with the execution team to make sure those are delivered.
"For any transaction, it's not just working with treasury, it's working with legal, and liaising with corporate secretariat and with treasury accounting teams. There is a lot of work that goes into any external activity."
Deal highlights
A return to the market with the first bond issuance since 2014.
A €750m five-year bond with a yield of 1.482%.
An order book of 300 accounts.
A ratings upgrade to BBB- from Fitch a week prior to the deal.
About the author
Liz Loxton is editor of The Treasurer
This article was taken from the 40 Years Edition 2019 issue of The Treasurer magazine. For more great insights, log in to view the full issue or sign up for eAffiliate membership