eAffiliate Membership

Open to all, eAffiliate membership is our entry level membership. The perfect starting point for joining the ACT it gives you access to useful member-only online resources. As part of this dynamic global community you'll have support from the very best treasury expertise and thinking.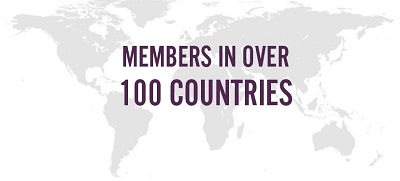 Why take up eAffiliate membership?
As an eAffiliate member you will be part of a global network and receive a number of benefits including:
The Treasurer online »
Access the online version of the industry leading magazines, The Treasurer and The Middle East Treasurer
Career hub »
Access our comprehensive Career hub, which provides information, tools and advice to support your career development
Mentoring scheme »
Using our smart online system you can either seek a mentor or offer your services by mentoring a treasury colleague
View the full list of eAffiliate membership benefits »
How do I join?
If you are not studying with the ACT Learning Academy but want to become an eAffiliate member, the cost is just £100 for a 12 month subscription. Joining is very simple - you can apply and pay online, and as soon as your application is processed your membership will be activated. Once your membership is active you'll have access to all the benefits available to eAffiliate members, and will be able to start getting involved with the ACT. We look forward to welcoming you on board!
If you intend to study for the Certificate in Treasury Fundamentals or the Award in Cash Management Fundamentals with the ACT Learning Academy, you will be a student member while you are learning and will be eligible to become an eAffiliate member on completion. You do not need to complete the form below.