Key treasury trends to scrutinise over the coming months
ACT's Future Leaders in Treasury Group examines the array of global issues facing corporate treasurers and highlights key trends to watch out for
Treasurers are expected to take the long view and offer opinion and analysis of the trends and risks their organisations face now and much further ahead.
We asked the ACT's Future Leaders in Treasury Group about the issues looming large for them.
This is what they told us.
Geopolitical risk
Yannis Lefas
Assistant treasurer – banking & operations, GasLog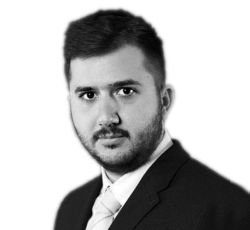 Treasurers are increasingly risk managers on a spinning globe – a rapidly changing world – and have surely been asked by their boards or CFOs to comment on the impact their companies could face via liquidity, as well as foreign currency, interest rate or commodity price fluctuations via non-financial events.
We don't have to look far for geopolitical instability:
Trump's presidency based on a dubious campaign, the vote for Brexit in the UK and Theresa May's early elections in the shadow of the London and Manchester terrorist attacks, the rising power of Marine Le Pen and the relief, to many, of Emmanuel Macron's win in France, as well as the change in relationships in Asia-Pacific and the Middle East.
Rivalries between world powers seem to grow continuously, such as those between China, Japan and South Korea in the South and East China Seas, and in Russia's growing assertiveness in peripheral countries and in Syria.
Treasurers need to step out of their comfort zone, of analysing data and patterns, and try to predict the volatility caused by major events. No central bank intervention or economic indicator outcome could shake markets as much as Trump's stance on climate change or the Brexit negotiations, for example. So any treasury team should have the expertise to see ahead of such political events.
With frequent updates to our board and senior management, we adjusted our foreign currency strategy to protect the company from fluctuations for the coming year. Similarly, exploiting the presence of liquidity, when available, we ensured sufficient funding sources for our company's growth.
An easy-to-comprehend idea would be to cluster economic drivers in three main buckets: structural (floating currencies, persistent deficits, deflation); cyclical (economic growth, interest rates, terms of trade); and political (international relations, election results, war tensions, coups) and communicate the significance of the impact of each category.
Changes in cyclical measures will hardly have vital impact, while structural or political changes could easily lead to exceeded thresholds.
Peter Walsh
Senior associate in the treasury & commodities group, PwC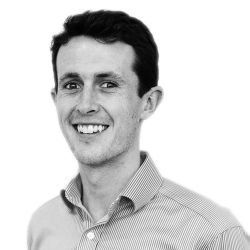 Geopolitics has become more relevant both to organisations operating across economic markets and domestically. We live in a highly interconnected world, where the increasing efficiency of information transfer means the repercussions of geopolitical events has never affected so many, so quickly.
These impacts can be short-lived and reactionary in nature, something that corporates need to manage along with longer-term shifts where strategic choices are to be made. Most recently, political events creating FX volatility impacting import and export structures have been centre stage.
Another example is the impact on investor appetite for the extractive industries in the face of any political consensus, such as the Paris Accord on Climate Change.
As a result, we've seen increased engagement with clients who are reviewing or considering hedging strategies both to mitigate and take advantage of change.
Reviews of FX strategies to better manage consolidated profit-and-loss volatility are common. We have also seen commodity producers investing in trading functions to boost future profits.
Also, in response, regulators are forcing corporates to report increased credit risk. The new financial instruments standard IFRS 9 incorporates probability of future events into impairment assessments.
For me, treasury's function is key. By identifying geopolitical risks and monitoring stress indicators, treasury can create more resilience in terms of liquidity and debt/equity structure, and contribute strategically through group-wide forecasting.
There is no doubt technology with improving performance data and advancements in analytics and modelling will better enable decision-making in the future.
Although geopolitical uncertainty is significant, the opportunities it presents make it a very interesting time for corporate treasury.
Joe Scattergood
Assistant treasurer, Britvic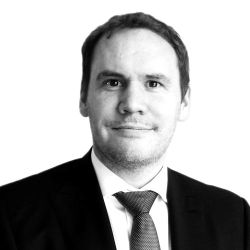 I have looked at geopolitical risk from the perspective of the company I work for. The bribery investigations in Brazil significantly weakened the Brazilian real and impacted the results of our Brazilian business.
The challenging political and economic environment, and the resulting uncertainty, continues to impact consumer confidence and all businesses operating there.
Expanding into emerging markets, which are generally more unstable politically and economically, brings risks that must be absorbed into the business. You can't hedge everything.
There have always been geopolitical risks, but it does seem that, after Trump and Brexit, the risks are relatively high in the current environment. The increase in uncertainty created by such events is damaging to businesses, making it impossible to forecast and creating a reluctance to invest.
This is a major contributor to the lack of any productivity growth and can only have a negative impact on business and the global economy.
From a treasury perspective, this uncertainty presents a good opportunity. Inevitably, treasury will experience more pressure and scrutiny on risk management, including FX and interest-rate hedging, long-term cash forecasting, etc, and will have to tighten up policy and look again at protection levels.
But this increases treasury's prominence in the business. Indeed, there has been an increase in other departments consulting with treasury, along with invites from the executive to discuss and be directly involved in strategic discussions regarding geopolitical risks. This can only be a good thing for the profession.
But how can treasury make a real impact on how the business handles geopolitical risk? We must be proactive; hold specific events for company executives, ask the questions, get involved.
But keep it simple. Do not over-complicate the risk or the recommended response to it.
Communication in the business is key and fostering relationships with other departments, such as M&A and tax, may highlight geopolitical risks that treasury would not otherwise become aware of.
Diversity
Anissa Teemul
Treasury and investments, National Investment Corporation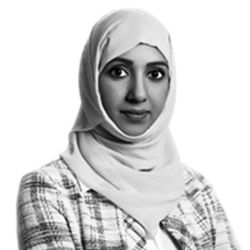 A consistently conscious effort and commitment by management is required not only to promote diversity, but to ensure it becomes embedded in the DNA of the organisation.
The benefits of diversity are simple to understand with a powerful impact on an organisation's success. Diversity stimulates a culture that promotes varied perspectives along with ideas and discussions that foster greater innovation and efficiency.
It also promotes tolerance and understanding among people as they are exposed to working with colleagues from various backgrounds. Hence, diversity in the workplace encourages the breakdown of stereotypes that can transcend beyond the workplace.
The best person for the job should be sought no matter their gender, religion or race.
Diversity in the workplace encourages the breakdown of stereotypes that can transcend beyond the workplace
While companies have been doing more to promote gender diversity particularly, it is evident that there is still a lack of women in treasury. This can be observed at conferences and the participation in panel discussions.
It is necessary to promote the rise of women in treasury to ensure balance and create a mixture of concepts and ideas.
With millennials expected to dominate the workforce in the coming years, generally attitudes have begun to shift from being work-centric to more liberal and socially conscious views. The rise of social media during this generation has also facilitated a need for collaborative skills and more global organisations.
With the new wave of millennials demanding a team environment and valuing diversity in the workplace, a positive outlook for the future of diversity is rapidly approaching.
Infrastructure
Joe Hazell
Treasury analyst, The Housing Finance Corporation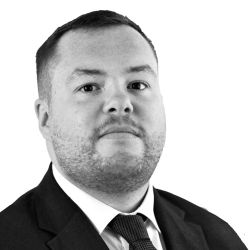 Housing continues to be a key topic in 2017. This is due in no small part to the tragedy that was witnessed on the Grenfell estate in London.
It is too early to know the full extent of regulatory changes that will need to be enacted on high-rise properties. But it is quite clear that the financial impact these changes will bring, will mean ramifications for landlords, and specifically their treasury teams.
Landlords will now be facing unforecasted expenditure, due to the costs of inspecting and refurbishing existing residential properties. This will, of course, have an impact on cash flow.
Added to this, is the additional cash-flow threat of a loss of rental income not only due to residents moving to safe accommodation while remedial works are undertaken, but also due to a reduction in demand for such properties.
Falling demand could also affect the ability of a landlord to satisfy any existing covenants with lenders in regards to metrics such as EBITDA. It could also impact upon the ability of landlords or a mortgagee in possession to dispose of such properties and the value at which any such sale is undertaken.
Overall, the additional threats that have now been highlighted are potentially enormous for landlords and will impact their cash flows in the next year and potentially beyond.
How does this affect the company I'm working for? The Housing Finance Corporation is currently monitoring the situation in regards to its underlying borrowers. We will continue to review the situation and the impact on properties charged to us.
Demographics
Goncalo Mateus
EMEA treasury, AIG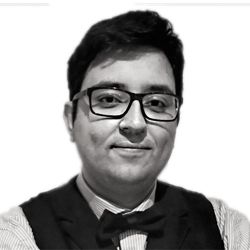 There are three undeniable facts: the world's population is growing; its ageing population is growing; and, in a few years, the most populous countries will be today's developing economies.
So what does it mean for treasury? As incomes from people in developing countries rise, the most populous countries will also be the most revenue-generating ones for companies, overtaking today's developed markets.
Companies have to take these markets very seriously to stay competitive and grow – and sooner rather than later. However, most multinationals and SMEs seem reluctant in the face of challenges of doing business in these markets.
Treasurers have to be proactive and provide confidence to the board by gaining expertise in these countries' banking and payment systems, legal and regulatory frameworks, as well as their risk profiles.
Population growth and an ageing population will undoubtedly increase pressure on resources – natural, food and societal. In turn, many countries will have to change their economic models – targeting sustainability and increasing taxes.
It will also lead to a rise in migration, which itself will create political risks and may isolate markets because, as we've seen, migration prompts a rise in populist politics and protest.
These changes will bring many great opportunities, but financial and business risks will be higher than ever.
New technologies
Ian Cooper
Deputy group treasurer, 3i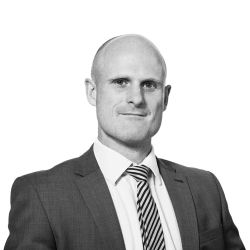 Enhanced technologies alongside improved processes have assisted in creating lean treasury teams in recent years, like we have at 3i. I expect improved technologies and processes will continue to create efficiencies.
It's hard to imagine how the current roles could be replaced by a robot, at least in the medium term, however. More generally, those in treasury with higher skills and qualifications should be less under threat.
Artificial intelligence is already being utilised effectively in the asset-management industry, so I expect there will be opportunities for it to be used by treasurers in cash-investment products, such as money market funds.
Other innovations, such as those using blockchain technology, have significant potential. It will be particularly interesting to see how the payments landscape develops the interaction between banks and the fintechs.
Given the conservative nature of many treasury functions, I expect any new innovations to be implemented quite slowly, and anticipate experiences and thoughts will be shared through forums such as the ACT.
Cybersecurity
Amrit Raj
Treasury accountant, Heathrow Airport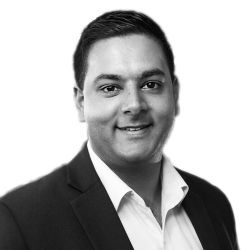 Cyber risks are all around us and growing more prevalent. In an ideal world, we wouldn't have to concern ourselves with hackers.
However, by and large, this is a threat we can manage.
Corporates, providing they are in a position to devote sufficient resource to cybersecurity, have it within their gift to keep this particular risk under control.
My view is that the first line of defence is a strong control environment that most organisations maintain: strong segregation of duties and strict controls.
Ongoing risk assessments, such as working with a probability and impact matrix, disaster-recovery protocols and engagement with in-house IT, are a must.
The second line of defence lies with individuals. Technology has to be used sensibly. Strict password controls and strong housekeeping rules need to be embedded across an organisation. Ethical hackers can be contracted to test the robustness of treasury systems and other critical sites.
Most of all, we, as corporate treasurers, need to keep the issue on the agenda and not allow our collective guard to go down.
Controls work best when everyone keeps to them.
Acknowledgement
Thank you to all our contributors.
Enjoyed what you've read?
This article was taken from the Sep/Oct 2017 issue of The Treasurer magazine. For more great insights, log in to view the full issue or sign up for eAffiliate membership