MMF reform – treasury risks, impacts, actions
19 Apr 18

How will money market fund (MMF) reform impact your treasury investment strategy?
In this webinar, we share the latest thinking on regulatory change and implementation with Fitch Ratings. Get answers to three key topics treasurers are talking about:
1. What will happen
A look ahead on asset flows and fund conversion in the short run-up to the reform.
2. What are the risks
Exploring a reformed MMF landscape, the product options available, their characteristics and associated risks.
3. What will it mean for treasurers?
Adapt to changes – evaluate your options and take practical steps to safeguard investment.
Sponsored by: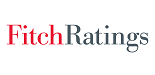 Speakers:
Michelle Price, Associate Policy and Technical Director, ACT

Michelle joined the ACT Policy & Technical team after 14 years in Corporate Treasury Consulting at Deloitte. During this time she advised both large and small companies on a wide range of treasury areas including treasury restructuring, development of FX policies, management reporting and operational risk. Prior to joining Deloitte she worked in a number of large investment banks, including JP Morgan, SBC Warburg and Chase Manhattan. Michelle qualified as a Chartered Accountant with Arthur Andersen in Australia and is an Associate Member of the ACT.
Alastair Sewell, Senior Director, Fitch Ratings

Alastair Sewell is a senior director and regional head of Fitch Ratings' Fund and Asset Manager Group for EMEA and APAC. In this role he is ultimately responsible for all of Fitch's fund and asset management rating activities across these regions, covering all asset classes. He also drives Fitch's asset management research agenda and is a frequent commentator on topical industry trends and developments.
Alastair was previously a CDO asset manager analyst in Fitch's structured credit group. He began his career as a performance analyst in Fitch's CDO surveillance team. Prior to joining Fitch Alastair worked for a UK local authority.
Alastair earned a BSc from the University of Bristol and an MBA with distinction from the University of Bath. He is a CFA charterholder.
Webinar resources