Middle East Network
ACT Middle East is supported by treasury representatives from countries across the Middle East and has members and students across the region.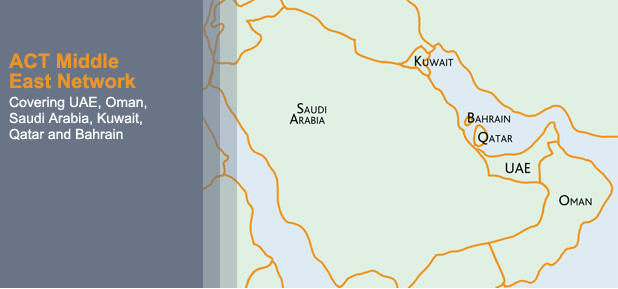 ACT Middle East Treasury Awards
The main objective of the ACT Middle East (ACTME) is to develop the knowledge and expertise of treasury and finance professionals in the region.
These prestigious peer-reviewed awards continue to recognise those companies and individuals in the Middle East that have shown innovation and excellence in treasury over the last 12 months. Previous winners have included Majid Al Futaim, Etihad Airways, Dolphin Energy (Oman), Asiacell (Iraq) and Alghanim Industries (Kuwait).
Qualifications
The ACT is the leading chartered provider of international treasury education and our qualifications set the benchmark globally for treasury professionals.
Learn more about ACT qualifications and available tuition packages here: www.treasurers.org/phoenix
Training Courses
The ACT is uniquely positioned to provide you the professional knowledge and practical skills you need to make a real difference.
As well as offering short-courses in Dubai, we also provide bespoke in-house courses tailored to your specific needs.
Find out more here: www.treasurers.org/training
Events
The ACT offers a full range of conferences, workshops, debates and lectures to meet the practical, day-to-day needs of those working in and with treasury.
Events in the GCC provide our regional network of over 4,000 treasurers and finance professionals the opportunity to connect and to discuss the latest issues.
Find out more here: www.treasurers.org/events
Publications
ACT publications provide vital guidance for many treasury and finance departments.
The Middle East Treasurer is published in Spring, Summer and Winter (to coincide with the ACTME Annual Conference) respectively. The magazine is published digitally on our website and is made freely available to the 4000+ members of the ACT Middle East network
Learn more about our publications or view recent editions here: www.treasurers.org/publications