Deals of the Year 2016: Emerging Treasurer of the Year
Hammerson's assistant treasurer Oliver Choppin is the first-ever winner of our Emerging Treasurer of the Year Award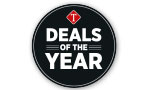 Recognising up and coming treasury talent is an important part of what the ACT does to support and promote the profession. We shine a light on the treasurers of tomorrow through our annual Ones to Watch publication and engage them in helping to shape thinking through the Future Leaders in Treasury Forum.
To celebrate 20 years of the Deals of the Year Awards, and to continue their evolution, we introduced a new category for 2016 – Emerging Treasurer of the Year – conceived with the help of the chair of the Future Leaders in Treasury, Agnes Favillier, head of front office at Capita plc and chair of the Deals of the Year Awards panel of judges, Philip Learoyd.
This award recognises those who, in the early stages of their treasury career – less than five years working in a treasury role – have shown exceptional treasury skills and understanding of the problems facing business today, and who have made an outstanding contribution to the success of their treasury team.
Choppin was described as 'instrumental in the execution of critical transactions' during an exceptionally busy year for Hammerson's treasury team
Nominations for this inaugural award were wide-ranging, but the judges agreed that the individual that stood out was Oliver Choppin, assistant treasurer at Hammerson, someone his group treasurer and manager, Richard Sharp, describes as "the backbone" of their small treasury team of just three people.
Choppin is directly responsible for treasury operations, cash management, a portfolio of €600m of FX derivatives, hedge accounting and covenant compliance. Maintaining and building relations with Hammerson's banking group is a critical part of his role, and he has developed a strong network covering all sectors.
Choppin was described as "instrumental in the execution of critical transactions" in the course of an exceptionally busy year for Hammerson's treasury team. In October 2015, the team entered into its largest-ever finance transaction, raising a €1.5bn bank bridging facility. This facility had a maturity of less than two years, and so followed an intense 12-month period of refinancing.
While working in a small team has undoubtedly exposed Choppin to a wide range of treasury functions, Sharp puts his success down to sheer hard work and dedication, together with the knowledge and technical skills he has gained over his nearly five years working in treasury, exemplified by his appointment as assistant treasurer in December 2011 without any formal treasury background.
Choppin still managed to find time to study, becoming a part-qualified certified accountant progressing towards fully qualifying, after which he hopes to embark on the ACT's qualifications pathway for the Diploma in Treasury.
Sharp says: "Oliver is an excellent example of what can be achieved through hard work and dedication within the treasury profession."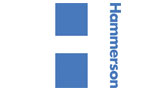 What the judges said
"An excellent example of a young treasurer with a hunger to get stuck in"
Special mention: Andrew Byrne, senior financial markets manager, Shell
Andrew Byrne also attracted attention from the judges, recognising the contribution he has made to Shell's continuous success in capital market since joining the treasury team in January 2016.
His previous roles within Shell included working within the capital investment appraisal team, the acquisition and divestments team and, most recently, Shell's global credit risk team, enabling him to bring a lot of useful experience to the treasury team.
In his current role he has been leading Shell's most recent bond issues, including a $4.5bn five-tranche SEC-Registered USD transaction, crucial in Shell's return to business as usual funding following heightened financing requirements after the BG Group acquisition.
In addition to debt capital markets, Byrne also covers equity capital markets, the dialogue with rating agencies and works alongside internal partners, such as the strategy and planning team.
The nominating bank says: "Andy is a crucial part of Shell's treasury team, managing the day-to-day treasury affairs of one of the largest and most sophisticated corporates globally."
About The Treasurer's Deals of the Year Awards
The Treasurer's Deals of the Year Awards recognise the outstanding work of treasurers, both within the treasury community and the wider business world. Through them we champion the success and achievements of treasury teams that have stood out in the market over the prior 12 months. Winning an award is a great way to strengthen your organisation's and your treasury's profile, bringing peer and industry acknowledgement. Find out more here.