Deals of the Year 2017: Loans Below £750m winner
High-level support for Nigerian telecoms operator MTN will drive its capex programme
Winner – Loans below £750m award: MTN Nigeria Communications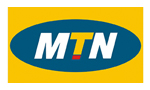 Nigeria's largest telecommunications operator, MTN Nigeria, attracted the judges' attention with a series of loans arranged to further its capital expenditure programme in the Loans below £750m category.
With backing from German development bank KfW and international banks such as Citi and Credit Suisse, MTN's treasury team negotiated the currency and multijurisdictional challenges to secure $329m in largely US-dollar-denominated financing to fund equipment upgrades.
MTN has a market share in Nigeria of more than 40% and provides services to 53 million subscribers. As well as competing for a potential market of 120 million mobile users, MTN's data services provide communications and network provision to core sectors, such as energy, media and entertainment, and education.
The facility enables MTN Nigeria to purchase telecommunications equipment supplied by Ericsson to upgrade and increase its network infrastructure
MTN's capital expenditure programme is aimed at upgrading existing network infrastructure and capacity, and investing in 4G technology. Nigeria's telecoms sector has been hit by declining tariffs coupled with increased demand on service provision.
The biggest single facility was $329m funded by KfW IPEX-Bank and Citi Bank, and was guaranteed by EKN, the Swedish Export Credit Agency. The guarantee provides credit insurance on the facility in case of default.
This facility was crucial to the foreign currency strategy of MTN Nigeria, as dollar liquidity had dried up in the Nigerian foreign currency markets, following the collapse of the crude oil price.
The declining reserve led to a massive devaluation in the dollar/naira exchange rate, heightened sovereign risk, foreign currency loan defaults and credit tightness for Nigerian corporates operating internationally.
The loans were completed by MTN Nigeria's three-strong treasury team, led by Ishmael Nwokocha, general manager, corporate treasury. It provided all loan documentation, including financial projections and models, and the information memorandum.
It also conducted negotiations with the lenders, with the benefit of financial advisers. This was one of five deals it completed in 2017.
The facility enables MTN Nigeria to purchase telecommunications equipment supplied by Ericsson to upgrade and increase its network infrastructure.
Concluding a financing of this scale, against a backdrop of highly volatile market conditions, was what made the deal stand out.
What the judges said
"Completing these transactions with the currency challenges that exist in Nigeria, and given the multijurisdictional issues that have to be negotiated when working with a suite of international backers, was impressive."
Deal highlights
Issuer MTN Nigeria Communications Ltd
Amount $568m
Structure Various
Rating (at time of deal) Unrated
Currency and tenor Various
Interest rate/coupon Various
Highly commended: Equiniti
Finance technology outsourcing business Equiniti secured £242m to support its acquisition of the Wells Fargo Share Registration & Services (WFSS) business.
The financing includes a £122m fully underwritten rights issue and £120m in new debt facilities. It made a significant contribution to the transaction price (£176m), and offers additional working capital and capital expenditure headroom.
Equiniti's acquisition of WFSS enables it to promote its Sirius software in the US, the world's largest equity market, with the potential to cross-sell. The small treasury team used a mix of debt and equity to fund the acquisition, despite having the scope to add further debt to its balance sheet.
It also successfully capitalised on favourable interest rates and market conditions.
Highly commended: M-KOPA
The judges also highly commended Kenyan solar energy provider M-KOPA for securing $80m in receivables financing from a syndicate led by Stanbic Bank to help finance its pay-as-you-go installations in East Africa.
M-KOPA supplies the household energy needs of low-income customers for lighting, phone charging, radio and TV via off-the-grid solar panel installations. The company will use the financing to connect a further one million homes over the next three years.
Securing a receivable financing facility of $55m issued in local currencies (Kenyan and Ugandan shillings) over four years gives M-KOPA the ability to hedge its receivables against currency downgrades.
The deal is the first of its kind in the pay-as-you-go energy sector.
About The Treasurer's Deals of the Year Awards
The Treasurer's Deals of the Year Awards recognise the outstanding work of treasurers, both within the treasury community and the wider business world. Through them we champion the success and achievements of treasury teams that have stood out in the market over the prior 12 months. Winning an award is a great way to strengthen your organisation's and your treasury's profile, bringing peer and industry acknowledgement. Find out more here.